Destiny Image, a book publishing company that claims its mission is to make "authors easily accessible to the Christian body around the world," has canceled a book deal with one of its writers after the young author's recent coming out. 22-year-old evangelical Christian Brandan Robertson had signed the book deal with Destiny Image last spring. Last month, he came out as a queer in a Time magazine article.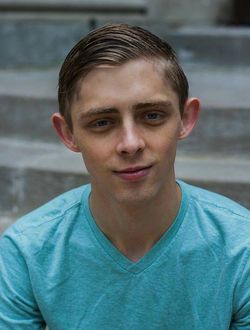 In a new Time piece published this week, he reveals that the publisher notified him on February 19 of their decision to terminate his forthcoming book about faith, Nomad: Not-So-Religious Thoughts On Faith, Doubt, and the Journey In Between.
According to the article, Robertson claims that Destiny Image had asked him if he would agree with the publisher's official statement on homosexuality, something he refused to do. That statement reads in part:
"Destiny Image accepts the Holy Scriptures as the infallible word of God and answers all questions concerning life and godliness. We do not condone, encourage, or accept the homosexual lifestyle. Destiny Image renounces this lifestyle as ungodly and completely contrary to the Kingdom of God."
A rep for the company refused to address Robertson's sexuality and explained that their reason for canceling the book deal was a financial one: "There is much consideration for every book, every author, but the final determination is financial viability."
Since at least last year, Robertson has written about various gay issues, including marriage equality, on his evangelical blog Revangelical.
Watch an interview from 2014 where Robertson has a LGBT faith discussion with author and pastor Rob Bell (who was featured on Oprah's Soul Food Sunday last week talking about his support for gay marriage) AFTER THE JUMP…