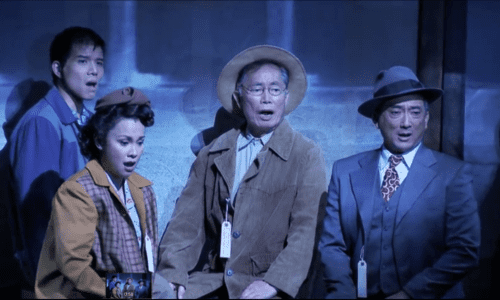 Actor George Takei is finally bringing his musical, Allegiance, to Broadway reports ABC News. The musical is a multigenerational tale about a Japanese-American war veteran who reflects on his family's time spent in a Wyoming Internment camp. Takei's starring role in the musical means this will be the first Asian-led cast in a Broadway musical in more than a decade since Flower Drum Song and David Henry Hwang's Chinglish.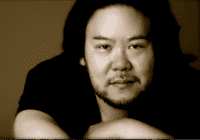 Allegiance features music and lyrics from Jay Kuo, blending Big Band sounds with traditional Japanese folk melodies and brassy Broadway numbers – and a book by Lorenzo Thione, Marc Acito and Kuo. Stafford Arima, who directed Carrie and Altar Boyz off-Broadway, is directing the musical. The show originally premiered in 2012 at the Old Globe in San Diego starring Takei, Lea Salonga and Telly Leung – only Takei signed on for the Broadway run.
The show is heavily based on Takei's and Arima's internment experiences when Takei and his family were removed from their Los Angeles home in 1942 and forced to live in an internment camp for several years, and Arima's father was imprisoned in an internment camp in Canada. Takei says the project is an ode to his parents and to shed light on a dark time in America's history.
Said Takei:
"I'm always shocked by the number of people I consider to be well informed who, when I tell them about my childhood and growing up behind barbed-wire fences, they are aghast and shocked. They'd never heard of it.
"I owe so much to my parents, and, in many ways, this production is my tribute to them. It's a kind of lifetime of gratitude coming to fruition…At the heart of "Allegiance" is the importance of family."
The show's previews begin on Oct. 6 and the show opens Nov. 8 on Broadway at a yet-to-be-announced Shubert theater. You can watch a highlight video of moments from Allegiance's run at the Old Globe featuring Takei, AFTER THE JUMP…