In the Lambda Award-winning Humphreys' luminous new book, the Second World War serves as a grand backdrop for the intimate dramas of three interconnected lives. But the war has surprising effects in this lyrical and deeply compassionate novel: for all its tragedy, it also offers unimagined opportunity, even freedom, which Humphreys' characters will later remember with longing.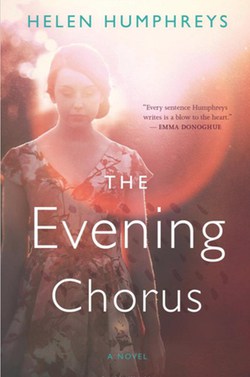 In the book's first pages, James Hunter, a young pilot shot down on his first mission, parachutes into the English Channel, where he's quickly found by a German boat and taken prisoner. As in Tatamkhulu Afrika's powerful Bitter Eden, the indignities and deprivations of the prison camp—cold, hunger, boredom—are rendered with sometimes startling vividness.
The men are afflicted with lice, and one day James finds a man naked in their freezing bunkhouse, weeping and unable to bear putting his infested clothes back on. "With the same precision that would have been used to sew that jacket, [James] holds each seam over the flame, moving along the stitch just before the fabric catches fire. The swollen bodies of the lice make a small pop as they burst their cargo of blood above the candle."
More difficult to defend against is the unpredictable, brutal violence the men suffer at the hands of the guards—violence that's all the more harrowing for being leavened by equally unpredictable gestures of humanity. One of the moving aspects of these scenes is that Humphreys forces us to see all of the men in this world—most of them boys, really—as imprisoned, thrust from lives as bakers or teachers into their roles as prisoners or guards, in neither case by their own will.
While many of his fellow prisoners attempt hopeless escapes, James takes refuge from the boredom and misery of the camp by keeping meticulous notes on the behavior of a family of birds nesting just outside the camp's perimeter. (In a note, Humphreys says that this detail is based on the real-life John Buxton, who published a book of his prison-camp observations after the war.)
James finds in this pursuit both solace from the camp and a passion that will continue after the war—a passion he was only able to discover through captivity. "Back in that other life," Humphreys writes, "which seemed to fade more with each passing day, he didn't have much time to watch the world. He was too busy moving through it."
James has left behind a young wife in England, and she too finds a kind of paradoxical happiness among the misery of the war. Rose works as a bomb warden, making nightly rounds to ensure that her neighbors have fully drawn their blackout curtains. Her days are aimless and solitary, a dog her only company. "The abandonment of routine is a response to loneliness, she thinks. But it is also far less unpleasant than one would think to live in this new unstructured way."
This idyll is interrupted when James's sister, Enid, joins Rose in her country cottage after Enid's London apartment is bombed. At first, Enid is distressed to find herself in the country, where "there is nothing but vegetation and few brainless hens."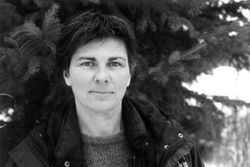 But then she starts to explore, beginning a kind of survey of the countryside she at first dismissed. Like her brother, Enid finds in the beauties of nature something more than solace, a value that goes beyond her own suffering:
"Each little flower has a history and cultural references, is a superstition or cure for something. Everything is its own world, and if Enid stays there, in these worlds, she won't have to break the surface of the large, terrifying world she actually lives in."
Humphreys' novel follows these characters over a decade, and we see how the tensions and revelations of the weeks Enid and Rose spend together will affect the large patterns of their lives. "It's so hard to get life right," Enid thinks years later. "All the small balances are impossible to strike most of the time. And then there are the larger choices. It's hopeless."
And yet this is finally a very hopeful book, as full of joy and small redemptions as it is of grief. This is the first of Humphreys' novels I've read, and I feel at once baffled to have taken so long to discover her work and grateful to have all of her previous novels ahead of me. Quietly profound and gorgeously written, The Evening Chorus is among the most moving new novels I've read in years.
Previous reviews…
Kim Fu's 'For Today I Am A Boy'
Joyce Brabner's 'Second Avenue Caper
Shelly Oria's 'New York 1, Tel Aviv 0'
Colm Tóibín's 'Nora Webster'
Garth Greenwell is the author of Mitko, which won the 2010 Miami University Press Novella Prize and was a finalist for both the Edmund White Debut Fiction Award and a Lambda Award. His new novel, What Belongs to You, is forthcoming from Farrar, Straus and Giroux in early 2016. He lives in Iowa City, where he is an Arts Fellow at the University of Iowa Writers' Workshop. Connect with him on Facebook and Twitter.