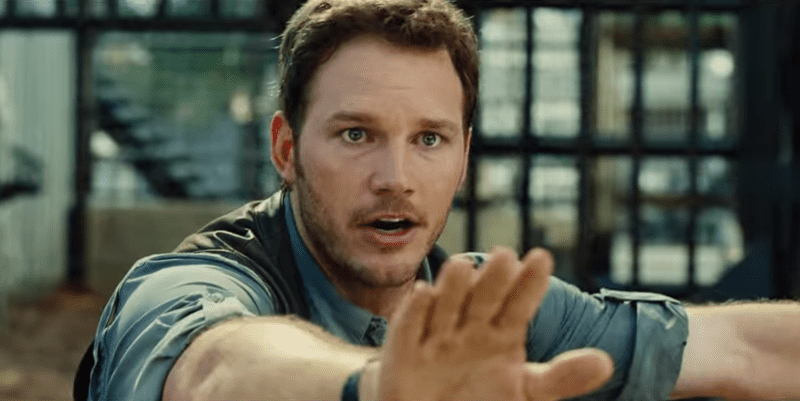 Universal Pictures continues to tease us with more footage from this summer's upcoming Jurassic Park sequel, Jurassic World. Back in November we saw the first trailer for the film and yesterday we got another look at the sure to be blockbuster in a TV spot that aired during the Super Bowl.
In it, we see more chaos at the island theme park (pterodactyls!), glimpses of the menacing main baddie dino (a hybrid dinosaur called Indominus Rex) and Chris Pratt tame a trio of velociraptors and then seemingly using them to fight the giant creature.
Watch Pratt attempt to save the day, AFTER THE JUMP.