Colombia's constitutional court has ruled that same-sex couples can adopt but only if the child is the offspring of one of the parents.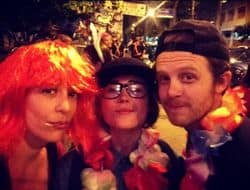 Ellen Page has joined Instagram just in time to post photos for Rio's Carnival.

 Girls star Allison Williams defends her dad, ex NBC News anchor Brian Williams, calling him "an honest man, a truthful man" and saying "I know you can trust him."

 Conway, Arkansas mayor Tab Townsell is speaking out about the state's plans to prohibit cities from enacting any non-discrimination ordinances that protect LGBT people, telling state lawmakers to "leave local control in local hands."

 An Illinois woman who posed as a judge has been sentenced for her "catfish" extortion plot against a gay illegal immigrant. 

 Towleroad #ThrowbackThursday 2007 edition: Pioneering gay activist Barbara Gittings dies; Connecticut State Rep. Jason Bartlett becomes the nation's first openly gay African American state legislator; New Jersey becomes the third state to offer civil unions to same-sex couples; Ted Haggard's New Life Church holds a "Day of Hope" for their gay sex loving, crystal meth smoking pastor; Andy reached his 5,000th post on the site.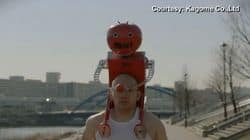 Rep. Mike Honda is a "proud grampa" to his transgender granddaughter. 

 Japanese juice maker Kagome has unveiled the "Tomatan," a hands-free tomato machine backpack that fuels marathon runners with delicious mid-sized tomatoes while on the go.  

 District 9, Elysium, and Chappie director Neill Blomkamp will direct the next Alien movie. 

 Britney Spears and former bff Melissa Joan Hart reunited backstage at Britney's Piece of Me show in Las Vegas last night. 

 Rapper Vanilla Ice was arrested yesterday on charges of burglary and grand theft in Florida after police determined he was involved in an illegal home renovation project.

 Dr. Seuss is returning to bookshelves with the newly discovered What Pet Should I Get?

 How much do LGBT organization leaders make?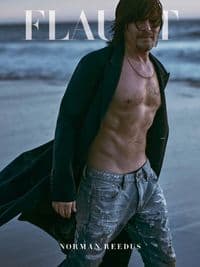 Beyonce's less-than-flawless unretouched L'Oreal photos leak online. 

 The Walking Dead star Norman Reedus shows off his zombie-killer six-pack for Flaunt magazine. 

 LAPD has yet to determine who is at fault in the fatal Malibu car crash that Bruce Jenner was involved in earlier this month. 

 Former NYC Mayor Rudy Giuliani tells conservative crowd that Obama doesn't "love America."

 Wal-Mart has announced it will give pay raises to almost 40% of its employees this year. 

 Via CNET: "The nearest star beyond our own sun is 4 light-years away, but not long ago (in terms of cosmic time) a small binary star system buzzed the edge of our solar system, coming five times closer to Earth."