Save the date: The vote for Ireland's marriage equality referendum will take place May 22. 

 Academy Award producers Criag Zadan and Neil Meron talk to The Advocate about gaying up the Oscars this year.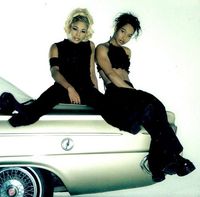 Virginia's former first lady Maureen McDonnell has been sentenced to 366 days in jail for her role in her husband's corruption case.

 TLC closes their successful Kickstarter for a new album after raising over $430,000.

 Eddie Murphy reportedly said no to playing Bill Cosby in a SNL sketch during Sunday's 40th Anniversary Special.

 BBC documentary claims Prince Charles exploited sons William and Harry to boost his reputation. Harry, meanwhile, is rumored to be dating Emma Watson now.

 CPAC might be excluding gay Republicans again this year, but at least they'll be welcoming a group led by a white nationalist. 

 MSNBC cancels Ronan Farrow's daytime show. 

 FIRST LOOK: Johnny Depp in Pirates of the Caribbean: Dead Men Tell No Tales.

 The creator of New York Fashion Week is unimpressed with Kanye West.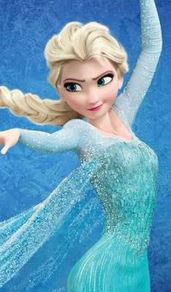 The Harlan Police Department in Kentucky humorously issues arrest warrant for Frozen's Queen Elsa for her role in the nation's deep freeze. 

 Michelangelo Signorile blasts LGBT advocates and leaders for not sounding the alarm on Arkansas' odious new bill that would ban cities from enacting non-discrimination protections. "The passage of a draconian, stealthily worded anti-gay bill set to become law in Arkansas, with little resistance from the national business community, and muted response from even national LGBT leaders and figures such as Bill and Hillary Clinton, raises two very important questions: 1) Have gay leaders become so cocky, so deluded by victories that they don't see the backlash organizing right in front of them (or do they see it, but have some foolish, toothless plan to battle it that is equally fed by their delusions)?; 2) Has the anti-gay right found its gay "version" of "partial birth abortion," or is it at least coming close to it as it tries out various strategies through trial and error?"

 Take a look inside Jesse Tyler Ferguson's new $1.23 million one-bedroom apartment in NYC's Gramercy Park. 

 Finland's President Sauli Niinistö has signed a bill that will bring gay marriage to the country starting March 1, 2017. Finland is the last of the Nordic countries to legalize same-sex marriage.

 Stephen Colbert shows off an impressive grey beard ahead of his Late Show debut this September. 

 Ellen shows us what happens when you mash-up Cinderella and Fifty Shades of Grey. 

 TIME looks back on what happened at the very first Academy Awards. "Though the first Oscars were a star-studded affair, the event might not even be recognizable to today's home viewers. For one thing, there were no home viewers — obviously, since television was barely being broadcast at all — and only a couple hundred people in the actual audience. Plus, though the ceremony came in May, the winners had already been announced a few months earlier.

 Two Texas teens face aggravated assault charges after hitting an elderly woman and young boy with blowgun darts in a Walmart parking lot.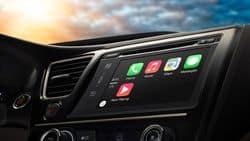 PC Magazine on why an Apple Car makes sense. "For one, new cars are quickly becoming more like computers, with processing power and connectivity as important as creature comforts and horsepower to many buyers. Added to this is that traditional automakers have been struggling with in-car tech, and have recently moved to turn their infotainment interfaces over to Apple CarPlay and Google's Android Auto. And brand loyalty, which was once a staple of auto sales, has been dropping, particularly among the coveted Millennial car buyers."

 In the wake of her decision to leave The View, Rosie O'Donnell is looking to sell her Key West, Florida home for $5.75 million. 

 Surprise: 2016 GOP hopefuls Rick Santorum and Bobby Jindal are joining a trip to Israel sponsored by anti-gay hate group Family Research Council.