Bobbi Kristina Brown will be taken out of her medically induced coma but will remain on life support.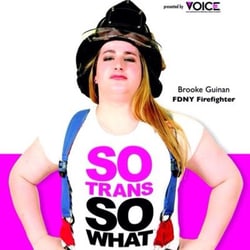 The Village Voice interviews trans FDNY fire-fighter who spells out the difference between sexuality and gender: "I don't have a sexuality!" Guinan exclaims. "How does the world define a woman who was born male who likes men? What is the sexuality for that? You could say I was gay, but I don't identify as male. Trans is my gender identity. 'Transgender' is about my gender; it has nothing to do with my sexuality."

Dakota Johnson spoofs 50 Shades of Grey in new SNL promos.

This man is vaping an, er, unusual fluid.

Inside Lady Gaga's Sound of Music tribute.

Assistant pro soccer coach comes out as gay.

Catholic Church voices support for bill in Northern Ireland that would allow anti-gay discrimination.

The President is hosting a town hall on immigration reform tonight.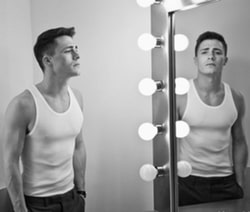 Colton Haynes claims that, deep down, he is just one big nerd. One big hot nerd. 

Google bans adult content from Blogger.

Former America's Next Top Model contestant slain in triple homicide.

Straight but not narrow Josh Hutcherson wants to play Spiderman.

Donald Trump tries to link vaccines and autism.

God help the poor stylists, choreographers and dancers involved in the Tumble of 2015.

Bruce Jenner likely won't be charged with vehicular manslaughter in Malibu car crash that left one person dead.

The Labor Department has announced that married same-sex couples will soon be able to file benefits under the Family & Medical Leave Act even if the state they live in doesn't recognize same-sex marriage.