"No one—whether government or corporate—should control free open access to the Internet," said Federal Communications Chair Chair Tom Wheeler today after the FCC approved net neutrality in a 3-2 vote.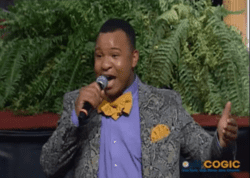 Turns out Andrew "I don't like mens no more" Caldwell still likes his mens.
Bruce Jenner's family is sticking by his side regarding the deadly Malibu car crash earlier this month.
Utah Senator Mike Lee tells CPAC to stop being so dumb. Easier said than done…
The LGBT chair of the UK's far-right Ukip has resigned over concerns that the party's leadership has failed to "set a gay-friendly tone."
Raven is set to return to the small screen in a guest role on Black-ish, playing Dre's (Anthony Anderson) gay sister Rhonda.
The Senate Judiciary Committee has voted to confirm Loretta Lynch as the next attorney general. 
HRC has unveiled a micro-site highlighting public statements of 2016 GOP hopefuls on key LGBT issues including marriage equality, non-discrimination protections, conversion therapy, and adoption.
Colton Haynes is really just a "big nerd" underneath all his hotness.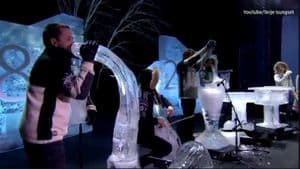 Norway's annual Ice Music Festival is underway, featuring a number of instruments handcrafted from local lake ice. 
The New York Times breaks down the disappointing findings in a major study testing whether Americans would take their HIV medication every day if they were paid to do so.
Irish Catholic bishop says there's "no obstacle" stopping gays from marrying now…as long as they marry someone of the opposite sex. 
The former Salt Lake City police officer from last year's gay pride parade assignment controversy is speaking out against what he sees as a violation of his religious liberties. 
Find out which country in the world has the men with the biggest members. 
Erskine College in South Carolina has moved to explicitly ban homosexuality after two athletes courageously come out. 
Justin Bieber gets "tattooed" in a new video promo for his upcoming Comedy Central Roast. 
Drew Barrymore is writing a collection of autobiographical essays.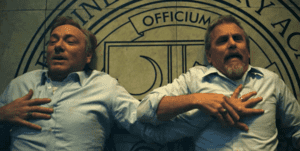 Get ready for the return of House of Cards with this list of the 15 most jaw-dropping moments from the show's first two seasons. 
Robin Williams's daughter Zelda is speaking out about losing her dad. "There's no point blaming everyone else for it, and there's no point blaming yourself or the world or whatever the case may be, because it happened, so you have to continue to move and you have to continue to live and manage." 
The District of Columbia has legalized recreational pot usage, despite GOP officials' threats to throw mayor Muriel Bowser in prison. 
Vin Diesel is going to be a dad for the third time.