The Islamic State claims 26-year-old American aid worker Kayla Mueller has been killed by Jordanian fighter jets in a building she was being held hostage. U.S. officials have not been able to confirm the news.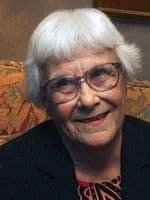 Author Harper Lee says she's "happy as hell" about the reactions to her plan to release a sequel to To Kill a Mockingbird.

 HRC has released a new resource guide to help you track all the anti-LGBT bills across the country. 

 Norman Reedus as (not gay) Daryl Dixon shows his guns on Entertainment Weekly cover. 

 Tom Brokaw reportedly wants Brian Williams fired for Choppergate. 

 Right-wing nut Linda Harvey thinks Katy Perry's song "Fireworks" promotes satanism while her Super Bowl halftime show pushed the "homosexual agenda". Said Harvey: "It's tragic that a former Christian has left the faith she allegedly once knew to become a glamorous huckster of destruction to her millions of followers. Even her closing song of the evening, "Firework" suggests finding hope not in an eternal Christ before Whom every knee will bow, but in a spark that already exists inside each of us."

 Seattle Seahawks fan's obituary blames "lousy play call" during the Super Bowl as the cause of his "untimely demise."

 Meet Tiffany Two, who at age 26 holds the Guinness World Record for World's Oldest Living Cat. 

 The Supreme Court of Canada overturned the ban on physician-assisted suicide today.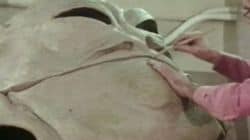 Dive into the guts of the most notorious crime lords in a galaxy far far away in the new documentary film Life Inside Jabba the Hutt.

 NASA is eyeing a mission to investigate life on Jupiter's ice-encrusted moon Europa.

 Pope Francis has approved the beatification of late Salvadoran Archbishop Oscar Romero, a champion of the poor in Latin America

 Menswear designer Nigel Caborun recalls how he got into the industry "Pretty soon I realized I wanted to design menswear, which was unheard of in Newcastle then. Everybody else did either womenswear or children's wear. And I wasn't gay like most other male designers. They're all gay, let's face it. And they all design womenswear because they want to dress like women and look like women. So it was hard to get inspiration for me back then."

 Emergency dispatcher tells 13-year-old girl to "stop whining" as her dad dies on the side of the road. 

 Harry Styles, Zayn Malik and Louis Tomlinson of One Direction remain hot as ever for their summer trip to Australia. 

 A Nebraska state legislative committee heard hours of testimony today on a bill that would ban discrimination based on sexual orientation and gender identity.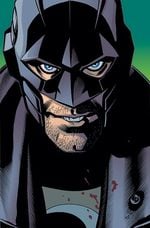 The DC Universe is set to get a new gay lead comic book with recurring series Midnighter. 

 The Atlantic on why the GOP is tied in knots on gay marriage: "…if a major Supreme Court decision on the constitutionality of state level bans arrives as expected this spring, it will push the issue further into the foreground, just as GOP hopefuls begin their campaigns in earnest. While some have argued that the Court's decision could offer moderate Republicans cover by neutralizing the debate, it seems unlikely that Iowa conservatives will sit quietly on the sidelines if the high court rules against traditional marriage. Instead, a ruling resolving the issue in favor of gay marriage will likely heighten tensions. Republican candidates who might otherwise be able to remain silent will be forced to answer tough questions from passionate, conservative caucus-goers."

 Zac Efron and Seth Rogen are reteaming for Neighbors 2. 

 Poll finds 81.5% of college freshmen support the freedom to marry. In 2012 that number was at 75%.