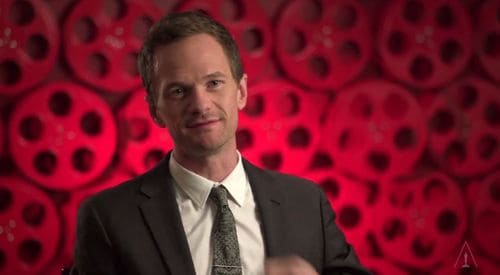 Neil Patrick Harris is in the final week of preparations for the 87th Academy Awards and is taking viewers on a brief behind-the-scenes look at the magic and music in store next Sunday (he can't share much though or he'll get the "taser" again).
Said Harris:
I've spent a lot of time looking at the past years' shows and what they accomplished and then from that I'm trying to see what's left. So with that in my mind I hire on a team of writers and we come up with an idea that we think is unique to films but is also cool to watch live. But will also be at another level cool to watch at home. 
Watch, AFTER THE JUMP…
The Oscars air Sunday, February 22 at 8:30 ET.