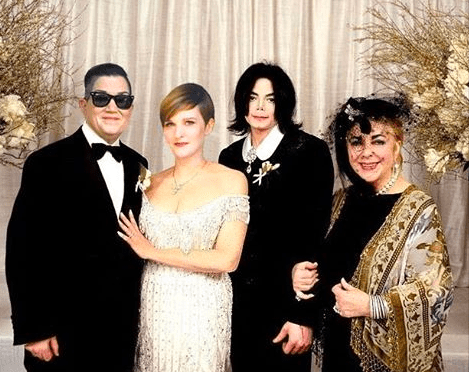 Actress Lea DeLaria (aka "Big Boo" from Orange is the New Black) announced her engagement to fashion editor Chelsea Fairless on Facebook yesterday – accompanied by a photoshopped image of the couple with Michael Jackson and Elizabeth Taylor.
Wrote DeLaria:
Despite their concerns about the patriarchal confines of marriage, actor / singer Lea DeLaria & editrix Chelsea Fairless of Brooklyn, New York are pleased to announce their engagement. No date has been set for the impending nuptials but it's safe to say that it will be the event of the season, or a total shit show.
E! reports the two met two and a half years ago through actress Emma Myles, who plays Leanne on the hit Netflix show. 
"We definitely have a few ideas. Sandra Bernhardtwill be marrying us. She's a very close friend and she's an officiant," DeLaria said. "And Jesse Tyler Ferguson will be my best man. We go way back."
Congrats ladies!