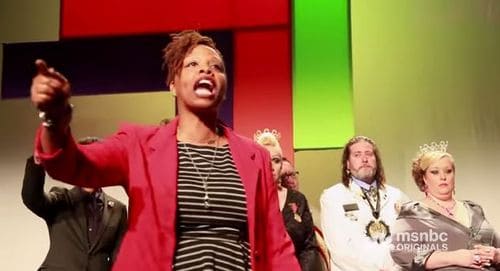 #BlackLivesMatter has become the emblematic symbol of the current world-wide movement agitating for wider recognition of violence perpetrated against minorities here in the U.S. The hashtag began in response to the 2012 shooting of Trayvon Martin, an unarmed black teenager, who was murdered by George Zimmerman, a neighborhood watch enthusiast with a track record of overreaction.
Much of the story surrounding Martin's death focused on the ways in which the local police department was slow to issue an arrest warrant for Zimmerman and how the court proceedings seemingly gave Zimmerman an excessive benefit of the doubt in hearing why he felt compelled to shoot Martin.
The degree to which value seemed to be denied black lives played directly into the creation of #BlackLivesMatter, and the hashtag has gone on to become the rallying cry behind a wide range of protests since then. Though we've come to understand #BlackLivesMatter in the contexts of Mike Brown, Eric Garner, and the Chapel Hill shootings, its meaning and impact have since spread to bringing awareness of the systemic violence that trans woman (particularly those of color) deal with on a daily basis. The story of the hashtag's roots in the black queer community have been woefully underreported up until now.
"You can't choose what your most salient identity is according to the white gays," Patrisse Cullors, co-founder of #BlackLivesMatter says in an MSNBC mini-documentary. "My salient identity is queer. My salient identity is woman and it is black. I experience them all at the same time as I move about the world."
She continues:
"It started to become clear as the hashtag and the movement started to grow that a historical narrative was playing out. The historic narrative of black people has been that [of] fighting for black, cis-, hetero-, Christian  men [to be] at the forefront of the conversation.

I think there was a sort of thing for black folks where it was like: 'being black is already hard enough. Why do–it's too much to try to be black and gay [or] black and trans [or] black, trans, and poor. That's like too much. So let's focus on this one issue that's calle 'blackness' as if blackness [encompasses] all of everything. As if blackness is only one thing. And then once we get that down, then we can focus on the other things. But that's actually a very harmful narrative."
Watch the full mini-documentary delving into the origin of the #BlackLivesMatter hashtag AFTER THE JUMP…