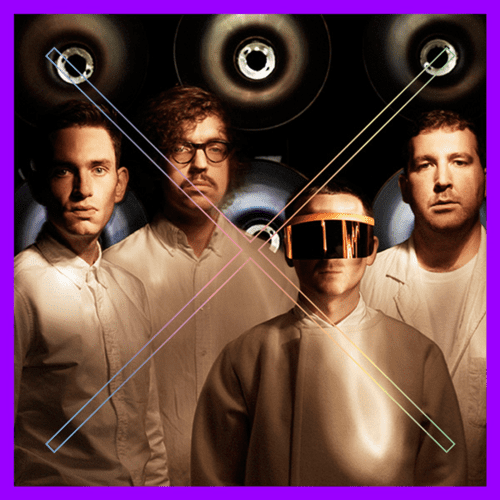 BY OCCUPY THE DISCO / TAD HAES
Hot Chip: 'Huarache Lights'
Hot Chip's sixth studio album is on the way with an expected release scheduled for May, and the first single, 'Huarache Lights,' is already prime material.
 The song includes all the elements that made us all fall in love with the British ensemble in the first place: quirky arrangements, a catchy melody, infectious basslines, and they went further this time by  including a sample of First Choice's classic disco anthem 'Let No Man Put Asunder.' Hot Chip has set my expectations high and I look forward to what is coming up.
More New Music AFTER THE JUMP…
DFA Records can do no wrong and for over 20 years they have curated and discovered many of our favorite new disco acts and DJs (LCD Soundsystem, The Juan Maclean, Shit Robot, Tim Sweeney, to name a few.) Their latest release is Marcus Marr's Brown Sauce, a 2-track EP that includes the extremely groovy, dancefloor-ready 'Peacemakers.'
Austrian producer Dizzy Womack's new release, 'Flare,' grabbed my attention with its futuristic synths and great use of percussion. This is a lovely space-inspired track with a somewhat dark side that makes it very pleasant to the ears and hips. Sometimes, the most unexpected combos create magical results.
Australian disco/pop duo Flight Facilities had their 'Two Bodies' single (off their 2014 debut album) remixed by German techno veteran Robag Wruhme. The final work is a compelling mixture of textural, nearly melancholic techno with Emma Louise's soft vocals.
NYC's Have A Killer Time label (HAKT) is pumping out great records. The newest is Round Table Knights' 'Secret Place EP,' with the title track as the highlight. A trippy acid house track that resembles one of the 90's British rave scene most acclaimed tracks, A Guy Called Gerald's 'Voodoo Ray.' 
OCCUPY THE DISCO (OXD) curates and recommends music events to the gay community in NYC—in an effort to move the focus of the nightlife scene beyond the promoter and venue and to the music itself. OXD's goal is to educate, entertain, engage and empower the gay audience to reclaim their ability to question and experience the unknown. The OXD Mirror will serve to showcase tunes that are definitely off-the-beaten-path but rightfully deserve the attention of the gay ear.
Follow us on Spotify!  Subscribe to our 'As Seen on Towleroad Playlist to listen to tracks posted from past weeks. For more information on OXD, check out our website and accompanying blog at www.occupythedisco.com, like us on Facebook, or follow us on Twitter: @OccupyTheDisco.