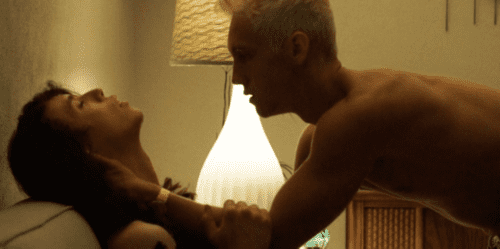 A short film called Tonight It's Me, part of the short film collection Boys on Film 12: Confession, features a gay hustler, CJ, who spends the night with a trans woman, Ash, and in the process the two unveil hidden, but common secrets about each other. Big Gay Picture Show reviewed the film and praised the concept behind it.
Said BGPS:
"It's an oddly sweet, well-made film that looks at disconnected souls coming together and finding common ground, even if their experience of life is very different. It's well worth watching, making you consider the different marks that our encounters with other people leave on us."
An IndieGoGo campaign for the film's sequel, Tonight It's Me: Part II, recently concluded with the campaign reaching its goal of $3,000. The sequel debuts April 1, exclusively on YouTube.
If you haven't already, you can watch the compelling, and beautifully shot, full short of Tonight It's Me: Part I, AFTER THE JUMP…(warning: NSFW)