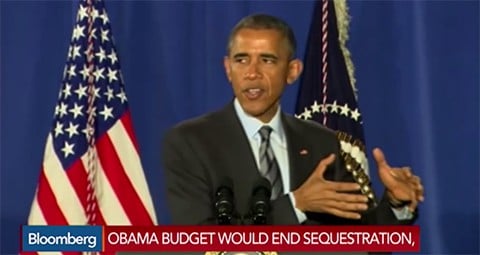 In President Obama's new $4 trillion budget submitted to Congress for approval, the administration for the first time announced it would grant social security benefits to all married same-sex couples in the U.S., regardless of whether couples live in a state that recognizes same-sex marriage. The announcement comes as a major shift in policy from the White House. In the wake of the Supreme Court's ruling in United States v. Windsor, the Social Security Administration stated it would only grant social security benefits to same-sex couples who reside in states that recognize marriage equality. From The Huffington Post:
"This means that for a couple that marries in one state where same-sex marriage is recognized and then moves to another state where it is not, the protection that Social Security spousal benefits provides to families is unavailable," says the budget proposal, which was released Monday. "Under this proposal, such married couples would have access to these benefits." […]
"[Obama's] proposal to ensure equal Social Security benefits would fix a crucial gap in federal protections for same-sex couples," said Evan Wolfson, president of Freedom to Marry. "President Obama's leadership in helping bring the freedom to marry to all Americans will be a shining part of this president's legacy."
"Of course," he added, "the only way to ensure same-sex couples nationwide have all the protections of marriage is for the Supreme Court to put the country on the right side of history by ending marriage discrimination throughout the United States, leaving no family and no state behind."