The Southern Poverty Law Center has added possible Republican presidential candidate Ben Carson to its list of anti-LGBT extremists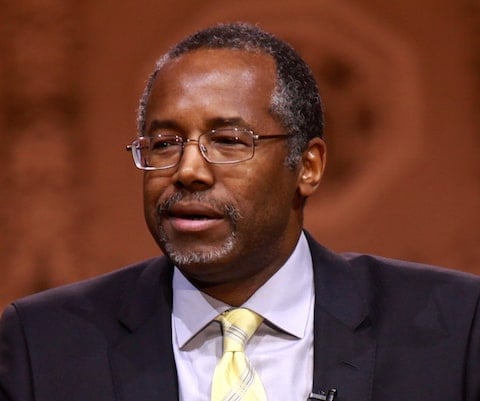 The Southern Poverty Law Center (SPLC) has added possible Republican presidential candidate Ben Carson to its list of anti-LGBT extremists, reports NCRM.
A constant mouthpiece for the religious right, Carson recently suggested that Congress should oust judges who rule in favor of same-sex marriage.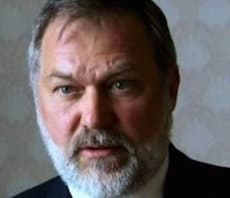 The SPLC includes in the list a number of names with which regular Towleroad readers will be familiar – Bryan Fischer, Scott Lively (right), Tony Perkins and Fred Phelps.
Carson joins the illustrious list because he has "ascended as a far-right political star after publicly scolding President Obama, whom he sat a few feet away from, at a National Prayer Breakfast in February 2013."
SPLC adds:
"Carson's own story as an 'up by the bootstraps' black man reared in poverty translated into an inspiring, magnetic narrative that captured media attention. Soon he was appearing as the keynoter at a rash of right-wing and hate group gatherings, linking gays with pedophiles, comparing the U.S. to Nazi Germany and endorsing biblical economic practices for 21st century America"
Also referenced are a number of comments by Carson:
"Marriage is between a man and a woman. It's a well-established pillar of society and no group, be they gays, be they NAMBLA, be they people who believe in bestiality—it doesn't matter what they are, they don't get to change the definition."

— 2013 interview on Fox News

"[I]f we can redefine marriage as between two men or two women or any other way based on social pressures as opposed to between a man and a woman, we will continue to redefine it in any way that we wish, which is a slippery slope with a disastrous ending, as witnessed in the dramatic fall of the Roman Empire."

— America the Beautiful: Resdiscovering What Made This Nation Great, a 2012 book written with Candy Carlson

"I mean [our government and institutions] are very much like Nazi Germany. …  You know, you had a government using its tools to intimidate the population. We now live in a society where people are afraid to say what they really believe."

— Quoted by Breitbart News in 2014
Watch explain that supporters of gay rights are using "hate speech" to split the U.S. apart, AFTER THE JUMP…
Carson us currently flogging his new book You Have A Brain: A Teen's Guide To Thinking Big in which he explains the importance of "Talent, Honesty, Insight, being Nice, Knowledge, Books, In-Depth learning and God." Would that Carson and his kind would heed their own advice.