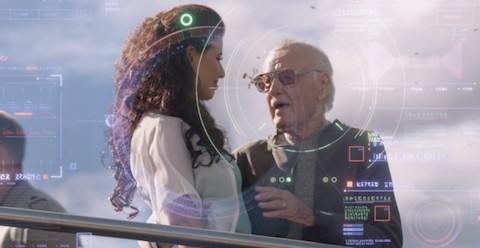 And the rationale is actually pretty sensible. In an interview with SheKnows, Lee said,
That's something that I can't write about that much because I don't know that much about it. You know what I mean? I can write about things I know about.
It's important to note that this explanation is for why Lee himself will not be creating a gay superhero and is not an indictment against creating gay superheroes at all, even within his Marvel universe. With a laundry list of out gay heroes already in existence in the Marvel realm, including the best versions of Beast and Colossus, and every version of Northstar, trying to put the kibosh on them would be a fruitless endeavor in the first place.
Still, Lee suggests he could be open to creating a gay superhero should there be enough demand: 
It never occurred to me, frankly. If there's suddenly an overwhelming desire on the part of public to have a gay hero, then I would probably try to write one. But, until you mentioned it now, it never occurred to me.
Cue the flood of Drax/Rocket requests.