If you're a gay (or bisexual) man with a smartphone in your pocket, then there's a good chance that you've dealt with suppressing a Pavlovian response to this tone at least once or twice. Grindr, regardless of how you feel about it, has become a flawless fixture in the lives of many queer men looking to build long-lasting, meaningful relationships centered around common interests.
Navigating your way around Grindr can sometimes be super-difficult, but this infographic from GrabHim is a handy little flowchart to help you tap your way to Mr. Right with little to no hassle. Some key takeaways: endowment is everything, body fat is a sin, and no one is to be trusted.
Click the graphic below for an expanded view.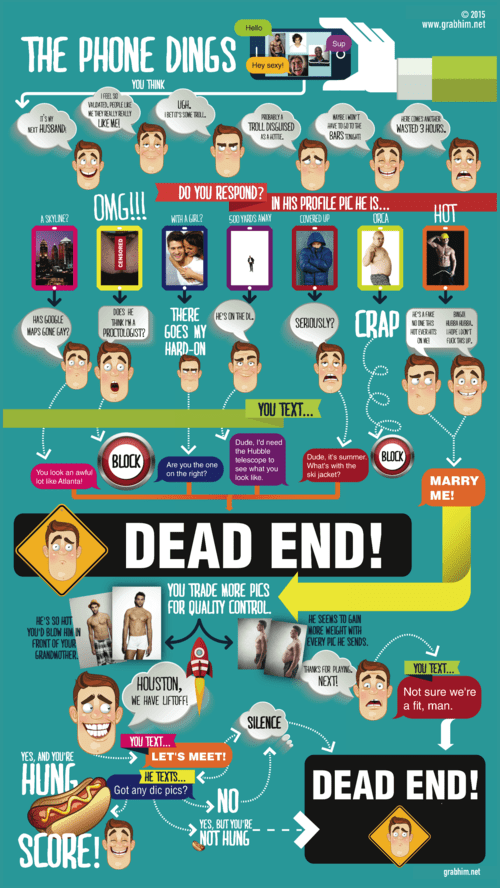 (VIA GrabHim.net)