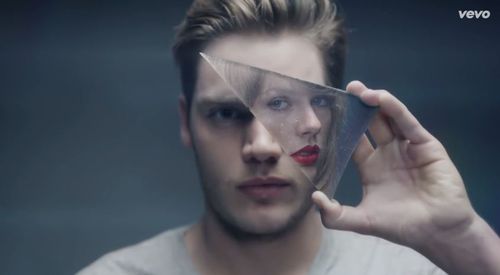 In case you missed it, Taylor Swift unveiled the music video for "Style" at the stroke of midnight last night. The song is Swift's third single from her hit album 1989.
The video features smoke, mirrors, beaches, late night car rides, and more than a few sexy shirtless shots of model Dominic Sherwood. E! notes there's also a "blink-and-you'll-miss-it" nod to ex-boyfriend Harry Styles in the video. 
See if you can spot it, AFTER THE JUMP…
How do you think it holds up as a follow up to Swift's brilliant "Blank Space" video?