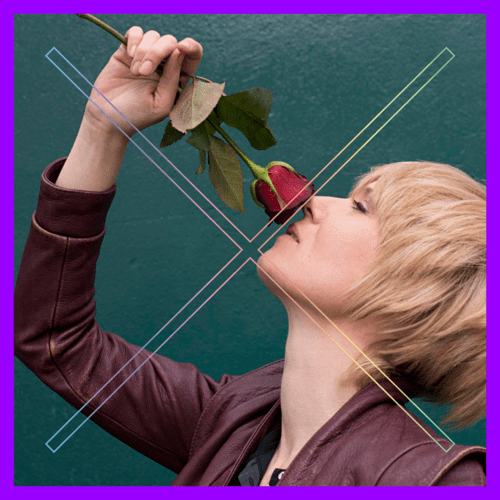 BY OCCUPY THE DISCO / JOSH APPELBAUM
Róisín Murphy: 'Gone Fishing'
Róisín Murphy is one of those rare artists that can seamlessly float between different styles and yet always sound distinct and still play to her musical strengths.  From her early days in Moloko penning underground club hits like 'Sing It Back,' to her critically acclaimed electro pop masterpiece Overpowered, and more recently her Italo-pop/disco EP Mi Senti, her 20+ year career has earned her a loyal and rabid fan base.
Earlier this week, Murphy announced her first full-length album in 8 years, Hairless Toys, due out on May 11th.  The lead single is 'Gone Fishing,' a dreamy and dynamic song inspired by Paris is Burning.
Murphy says "[t]his song was written after I watched the film, having read an article which referenced it in a discussion about House Music's origins in black, gay culture. I was deeply moved by this film…..the culture was a flamboyant reaction to persecution and disillusionment, the imagination and bravery of these kids is simply awe-inspiring. I envisioned 'Gone Fishing' almost as a song from a Broadway musical version of this story. The making of one's own world,  a safer world and the creation of a new, better family in music or youth culture is a theme I touch upon elsewhere on my album Hairless Toys." 
More musical inspirations, AFTER THE JUMP…
Banging Aussie DJ Anna Lunoe dropped a new pulsing dance floor track with the help of vocalist Jesse Boykins III called 'Heartbreak in Motion'.  The track is rapidly hitting dance floors across the world and has all the makings of an instant hit.
Miami Horror, who also hail from the land down under, are prepping for the release of their sophomore album, All Possible Futures.  Though the nu-disco group has been teasing album tracks since 2013, they've now released 'Love Like Mine' with previous collaborator Cleopold. It's a fun, upbeat track that's tinged with a delicious updated 80's pop sound.
It would come as no surprise to hear Waze & Odyssey's new single 'Feel on Fire' during one of the runway shows during New York Fashion Week this week.  This deep house banger is meant for stomping it out in a serious way.
A few weeks ago I shared a remix by That's Nice, and this week it's his turn to get his music remixed, specifically for his latest release 'Holiday' feat. Josh Moriarty.  Norwegian disco prince Keljet gives his track a funky new life, and it's quickly growing in popularity on the nu disco charts.
Belgian producer A.N.D.Y. is back with another dance floor banger, and it sounds like it could have been a deep album cut off of Daft Punk's Discovery. It's a comparison that I'm sure he'd find to be very flattering.
Rounding out this week is a remix of a track from the excellent UK Garage/Rave duo Argy + Mama.  'Recluse' gets the remix treatment from none other than house and tech house genius Hot Since 82.
Come Dance With Us This Weekend, NYC!
F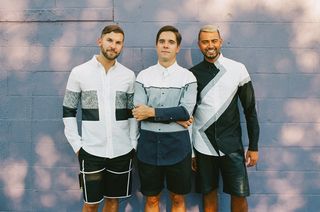 riday night we're hosting at Brooklyn's mega dance spot Output for Spank and Xanadude presents Mind Control Live with Gavin Russom & Sean B/ Juan Maclean. Then on Saturday night we're spinning deep house and techno tunes at 'Night Fever – Spinning Bird Kick!' @the303, and Sunday we're giving you daytime disco and classic house realness at our bi-weekly tea dance, Paradisco at Le Bain at The Standard, High Line. Three different parties, three different sounds, all of them brought to you by us. If you like the music you hear here on Towleroad, come out and dance to it with other like-minded people. See you this weekend!
The OXD Mirror is a weekly music column brought to you by the boys of OCCUPY THE DISCO (OXD), a New York City based collective created by three music lovers, Ru Bhatt, Josh Appelbaum, and Tad Haes, who want to share their love for disco, house and dance music with the world.   
OCCUPY THE DISCO (OXD) curates and recommends music events to the gay community in NYC—in an effort to move the focus of the nightlife scene beyond the promoter and venue and to the music itself. OXD's goal is to educate, entertain, engage and empower the gay audience to reclaim their ability to question and experience the unknown. The OXD Mirror will serve to showcase tunes that are definitely off-the-beaten-path but rightfully deserve the attention of the gay ear.  
Be sure to check out these tracks and more on our Spotify Playlist. For more information on OXD, check out our website and accompanying blog at www.occupythedisco.com, like us on Facebook, or follow us on Twitter: @OccupyTheDisco.