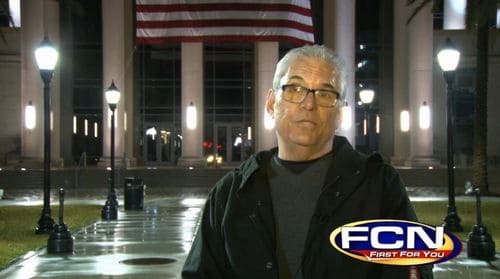 Chuck Chapman, a 63 year-old gay Floridian who refused jury duty in protest of Clerk of Courts Ronnie Fussell, has been allowed to abstain without facing charges for being in contempt of the court. Chapman explained that while he was proud, tax-paying Floridian eager to do right by his state, he could not abide by Fussell's petulant attempt at denying gay people to marry.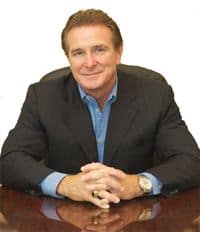 Fussell (right) and two other clerks representing other Florida counties decided that they would no longer issue marriage licenses at the courthouse to any newlywed couples be they gay or straight. The move was a last ditch effort to snub U.S. District Judge Robert Hinkle's ruling that legalized gay marriages earlier this year.
"If the clerk of the court doesn't feel comfortable performing same sex marriages, as an openly gay man, I don't know how I can feel comfortable in court," Chapman explained to the court judge after being asked whether he held fast to any prejudices. "I'm a taxpayer in this community. I'm a citizen in this community. My rights should be across the board just like anybody else has and anybody else wants and anybody else needs."
He continued:
"The clerk of the court said they would not perform anyone's wedding, heterosexual, homosexual, anyone. There were 1900 weddings performed in the courthouse in 2013. There's a chapel in that courthouse for weddings. There's money being lost on that courthouse because the clerks of the court do not feel comfortable marrying same-sex partners.

I hope this brings some awareness to the clerk of the courts. This is Duval County. Until this community gets in a position and embraces diversity, we'll never move forward."
Watch a First Coast News report on the story, AFTER THE JUMP…