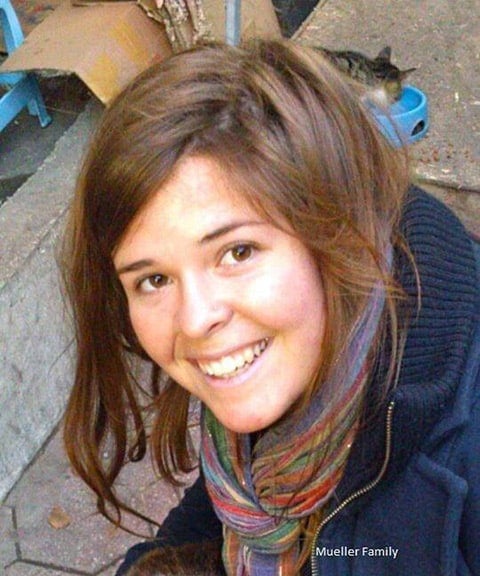 US authorities have confirmed that American aid worker Kayla Mueller, who was captured by ISIS in 2013, has been killed. 
Mueller's family released a statement earlier today. Via The New York Times:
"We are heartbroken to share that we've received confirmation that Kayla Jean Mueller, has lost her life," the parents, Carl and Marsha Mueller, said in a statement released from their home in Prescott, Ariz. "We are so proud of the person Kayla was and the work that she did while she was here with us. She lived with purpose."
Mueller was abducted by ISIS militants only a day after entering Syria in August of 2013. News of Mueller's death comes after ISIS had claimed Mueller was killed in an airstrike last Friday carried out against the Islamic State by the Jordanian air-force. However, the circumstances of Mueller's death remain unclear at this time.
As the BBC reports, President Obama said that Kayla "represents what is best about America" and vowed to bring to justice those responsible for Kayla's death:
"She has been taken from us, but her legacy endures, inspiring all those who fight, each in their own way, for what is just and what is decent," President Obama said in a statement.
"No matter how long it takes, the United States will find and bring to justice the terrorists who are responsible for Kayla's captivity and death."
(Photo via Facebook)