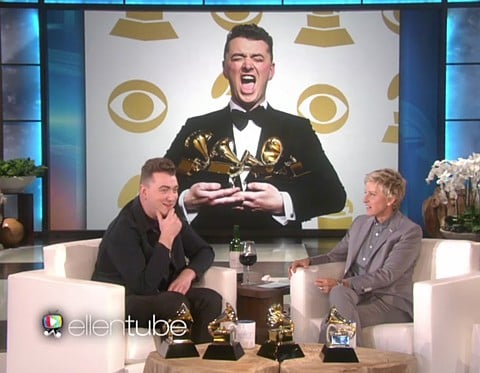 The first stop on Sam Smith's Grammy victory lap was with Ellen DeGeneres, and he brought along his four very heavy trophies, talked about what the night meant to him, and how his life has transformed in the past year.
"I genuinely didn't think this was going to happen. I keep spontaneously crying!"
Smith also received a special onesie from Ellen and talked about his recent break-up:
"I couldn't bring out In The Lonely Hour and go to the Grammys with someone. I had to be lonely for the Grammys."
Watch, AFTER THE JUMP…