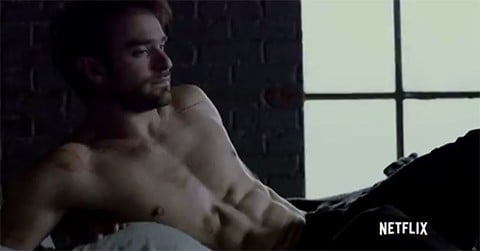 The first trailer for Netflix's series based on Marvel's comic-book hero Daredevil has been released and promises a darker, twistier superhero than the fare we're currently seeing on television:
Meet Matt Murdock. Blinded as a boy but imbued with extraordinary senses, Matt fights injustice by day as a respected lawyer and by night as the masked vigilante known as Daredevil in Hell's Kitchen, New York. He'll do anything to make his city a better place, but at what price? 
Once famously played by Ben Affleck in a film about the blind superhero, Daredevil will now be played by Charlie Cox who will be be joined by co-stars Deborah Ann Woll, Rosario Dawson and Vincent D'Onofrio. 
Watch the trailer, AFTER THE JUMP…
All episodes will be available for you to binge on April 10.