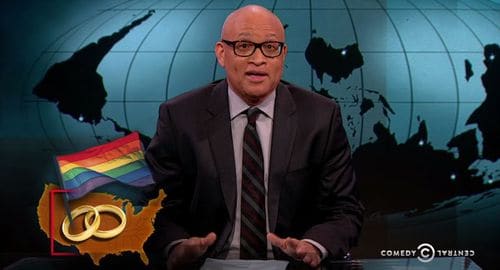 Last night's The Nightly Show with Larry Wilmore was devoted to the issue of gay marriage in America and the efforts of anti-gay lawmaker in various states to roll back LGBT rights.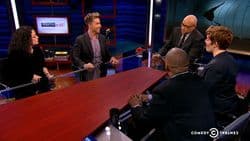 In the episode, Wilmore was joined by Lance Bass, political commentator Sally Kohn, comedian Jessica Kirson, and Rev. Michel Faulkner to discuss the differences and similarities between gay rights and other contentious issues throughout history. 
Later, the panelists were asked a series of hypothetical questions ranging from whether Bass would take a Chick-fil-A sponsored trip to space to deciding whether to blackmail or out Sen. Ted Cruz after discovering he'd been making "sweet, right-wing love to a dude".
Check it out, AFTER THE JUMP…
Also, according to Wilmore, Teddy Roosevelt was a total bear.