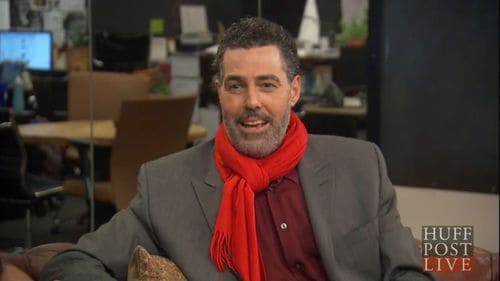 Comedian Adam Carolla is "done apologizing" for jokes that others may find racist or homophobic, the Huffington Post reports:
When he stopped by HuffPost Live on Thursday to chat about the new film "Road Hard," which Carolla co-wrote, co-directed and stars in, the comic responded to a viewer who asked for his take on Calling Out Carolla, a Tumblr blog that documents "anti-LGBT language" Carolla has used.
"Go find a politician or somebody who's in charge and poke a popsicle stick up their butt," Carolla answered. "I'm a comedian. I'm done apologizing, I really am. … And by the way, everyone who apologizes is faking it. They're only doing it because they're gonna get canned."
Carolla added that he doesn't feel responsible for how anyone interprets the things he says.
"You are in charge of your own feelings. I'm not in charge of your feelings. I'm here to make jokes. I'm here to make commentaries. I'm here to share my opinions," he said. "Tough shit if you don't like it." […]
Carolla closed out the interview by blasting the so-called "outrage machine" and reiterating that comedians should be held to different standards:
"If you want to treat it like a problem — and it is a problem — let's focus on where the problem is. Who are the actual racists? What is the actual homophobia?" he said. "I'm with you. I'll grab a pitchfork and be with you."
Last May, Carolla complained to Salon that he can't tell jokes about gays anymore without being put on a list of bullies by the gay "mafia." He also suggested gays should be given marriage rights so "they can shut the f–k- up"
Watch Carolla's HuffPost Live interview, AFTER THE JUMP…