State lawmakers in Florida have given their initial stamp of approval to a bill that would force transgender men and women to use public restrooms matching their biological sex rather than gender identity. 
The bill passed the House Civil Justice Subcommittee Wednesday along party lines, with nine Republicans in support and four Democrats opposed. The bill was filed by Rep. Frank Artiles (R-Miami) following the December vote by the Miami-Dade County Commission to extend non-discrimination protections to transgender people. 
The Tampa Bay Times reports: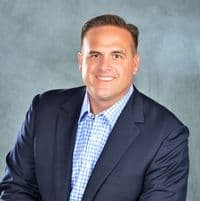 Even some Republicans have raised concerns that the bill may go too far in the name of protecting public safety. Rep. Kathleen Passidomo, R-Naples, the subcommittee's chairwoman, said she doesn't think most lawmakers understand transgender issues. She supported the measure Wednesday, but said she hopes to see changes before voting on it again in the Judiciary Committee.
Artiles (right) filed the bill in February, and lawmakers have already inserted a litany of exceptions to account for janitorial staff and parents helping young children use the restroom. More could be coming, including a change to allow sports reporters to enter team locker rooms after games.
What likely won't change is the core assertion of this bill: Allowing people to use facilities that don't correspond with their biological sex is dangerous.
"I think that's common sense," Artiles said. "Whether or not a transgender person or a transitioning person falls into the description, we have to look at the consequences of this law."
Equality Florida Institute reacts to the bill via statement:
"It's dehumanizing," said Gina Duncan, a transgender woman who works with the advocacy group TransAction Florida. "This bill invents a problem that simply doesn't exist. Transgender people need to use the restroom the same as anyone. If anything, we want and need to be protected from undue attention and harassment — not be told we're committing a crime if someone thinks we're in the wrong place."
 The bill also makes schools and businesses liable for monetary damages. A person can collect a financial award if they feel they've encountered a person in a public single-sex facility who shouldn't have been there.
 "This poorly written bill is a lawsuit factory," said Nadine Smith, CEO of Equality Florida, the state's largest organization advocating on behalf of lesbian, gay, bisexual and transgender people.
 "How could it possibly be enforced except as an invitation to harass people in the bathroom — with a financial incentive attached!"