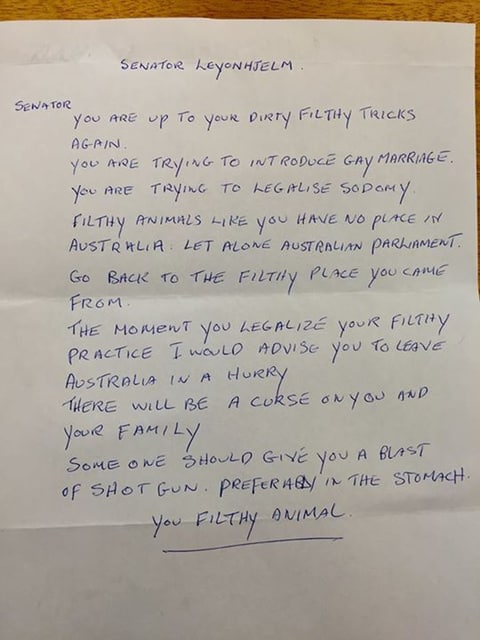 Australian Senator David Leyonhjelm is the sponsor of Australia's marriage equality bill and in recent days has been pushing for a debate and vote.
Above is a letter the senator allegedly received from someone so threatened by equality that they warn him:
"The moment you legalize your filthy practice I would advise you to leave Australia in a hurry. There will be a curse on you and your family. Someone should give you a blast of shot gun. Preferably in the stomach you filthy animal."
(h/t Storey Institute)