A mother recently wrote to popular advice columnist Dear Abby asking how to handle news that her 17-year-old son had his first kiss and it was with another boy. "Modern Mom" wrote that she was confused and "didn't know what to think" given how her son's generation approaches sexuality: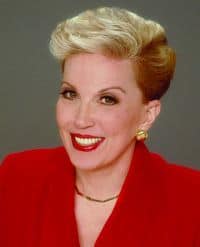 When [my son] was in eighth grade, he had a crush on a girl named "Lisa." She rejected him because she had a girlfriend. Then he dated a girl, "Annie," but it didn't last because he said he felt only friendship for her. Then he became friends with this boy "Joey" in high school, who spent the night several times. He told me from the start this boy was gay (this is the boy he kissed). Now Joey has a girlfriend.
To say the least, I'm confused. I know that in this generation, everything is acceptable. I have no problem if my son is gay, and I will love him no matter what, but I honestly think he is just confused. (He says this, too.) Is there anything I can do to help him through this? — Modern Mom in Maryland
Dear Abby's response was unequivocal: "Tell your son you love him and all you want is for him to be happy. Then let him figure this out for himself. Trust me, he will. Things will be clearer in the future." 
Love your son and let him figure out the rest. Wise words.
Dear Abby is Jeanne Phillips who has been a vocal supporter of LGBT rights and marriage equality. She has previously counseled a gay grandmother writing in about her homophobic son, and politely scolded an anti-gay bigot who wrote her, reminding them that "gay people don't choose to be gay; they are born that way."