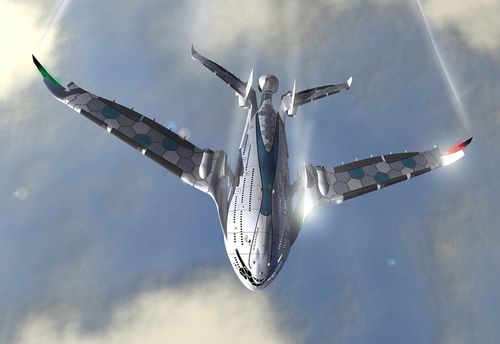 > Could this 'eco-jet' be the future of commercial airliners? Conceived by industrial designer Oscar Viñals, the jet would be propelled by six hydrogen fuel engines and a rear wind generator to provide electric power while in flight. It could accommodate 800 passengers and would be crafted of a composition of carbon fiber, graphene, ceramic, aluminum, titanium and shape-memory alloy materials.
> The AP this week took a look at who got the advantages in light of recent changes by airlines to their frequent flyer programs: "Many business travelers will do better under spending-based programs. But many occasional travelers will be losers. For them, 'the smart move is simply to make your ticket purchases based on price, convenience, comfort,' Winship says, 'and just let the frequent-flier chips fall where they may.'"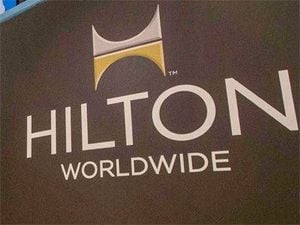 > Hilton Worldwide has become the newest member of the Global Equality Fund: "Launched in December 2011, the Global Equality Fund supports civil society's efforts to advance and protect the human rights of LGBT persons around the world. The Fund brings together the resources and expertise of governments, corporations, foundations, and civil society organizations with the shared objective of creating an environment in which LGBT persons can live freely and without discrimination. It is managed by the U.S. Department of State with the participation from the U.S. Agency for International Development."
> The International Gay & Lesbian Travel Association will have its annual convention from April 8-11 in Los Angeles and has selected several trailblazers of LGBT Tourism for its annual honors including the lesbian travel company Olivia, The Los Angeles LGBT Center, The Curacao Tourist Board for its outreach to LGBT travelers, and Doug Swallow, the founder of Gay Day at Disney World in Orlando.
> Be on the lookout for fraudulent gay cruises: "One guy came and put his arms around me and gave me a big, wet, sloppy kiss," Brunelle says. "And the lady sitting beside me went: 'that's disgusting.'" The cruise was not a private gay cruise. Al and Chuck, through its parent company Legendary Journeys, promoted unsold cabins on the ship for as low US$1 in ads — allegedly directed to seniors' communities in Florida — that make no mention of it being a gay-chartered or a gay-friendly cruise
PLANNING AHEAD:
> CUBA: James Beard-award winning chef Douglas Rodriguez, co-owner of the restaurant Alma de Cuba in Philadelphia, is planning a 7-day food tour of the country with stops in Havana, Cienfuegos, Trinidad and Pinar del Rio. Not a specifically gay tour, but if you're a foodie, very, very, interesting. Check out our list of specifically gay tours HERE.
> MIAMI BEACH: Visitors to South Beach can see Tony Award-winner Billy Porter (Kinky Boots) when he appears in concert at the Colony Theatre Miami Beach on March 20 and 21 at 8 pm. Porter recently recorded Billy's Back on Broadway. Look forward to an entertaining night. Billy is the bomb! Tickets here and here.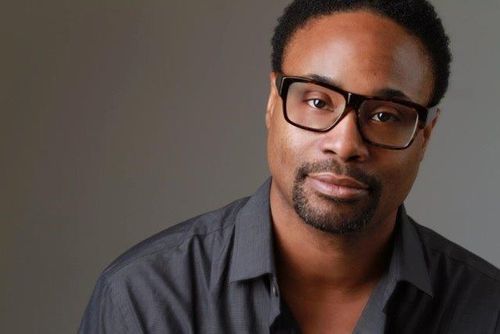 > PALM SPRINGS: On Friday, April 24,  "Plastic Pride" artists David Page and Eros Biox unveil their debut photography exhibit called Size Queen - A photographic probing of gay life in Southern California with a forced perspective, and a hard sarcasm. The exhibition captures relationships between 12" dolls and real people. It's at Gallery 446.