History repeats itself, and as the saying goes, those who don't learn from it are doomed to repeat it.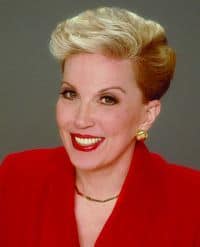 Echoing the famous 1979 letter in which Abby told a writer who took issue with the same-sex "weirdos" in their neighborhood that they "could move," a couple in Tampa, Florida moved into a new neighborhood and took issue with the two same-sex couples in the local social circle.
Despite being welcomed by everyone, when it was time for the new couple to host a gathering they deliberately excluded the same-sex couples, citing not wanting to compromise their "values" (of which "love thy neighbor as thyself" is evidently not one), and are now perplexed by the sudden shunning they are experiencing from the rest of the community. 
Abby took the time to set them straight, so to speak, starting with the direct statement, 
[R]egardless of what you were told in your previous community, a person's sexual orientation isn't a "lifestyle choice." Gay people don't choose to be gay; they are born that way. They can't change being gay any more than you can change being heterosexual.
While never being cruel, Abby takes them to task and lets them know that they have a golden opportunity here and not to blow it.