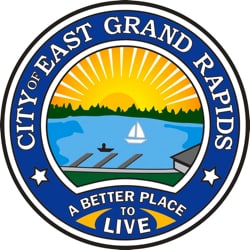 East Grand Rapids became the 36th city in Michigan to add LGBT protections on Monday. 
The City Commission in East Grand Rapids, population 10,000, voted unanimously to add sexual orientation and gender identity to the city's existing nondiscrimination ordinance. 
MLive.com reports: 
The majority of those in attendance at the public hearing before the official vote spoke in favor of the move. A few told personal stories and described inequalities that exist even when laws are present, and many praised East Grand Rapids as a "welcoming place" that has allowed them to live peacefully in whatever lifestyle  they choose. Several commented that because the community has generally been so inclusive, they were surprised when they found out that the law wasn't already on the books.

Former City Mayor Cindy Bartman offered her support for what she called "this very important ordinance."

"EGR has a long and proud history as an open and inclusive community," said Bartman. "East was the very first high school to establish a Gay-Straight Alliance and today following our lead, almost every high school in the state has one. A lesser known fact," she said, "was when the state offered a constitution banning gay marriage. If you look back at those results, you will find EGR was the only community in Kent and Ottawa County that said no."
WOOD-TV has more from the meeting: 
"When we were looking to where we wanted to raise our kids, there were multiple factors we took into consideration," said East Grand Rapids resident Mary Whiting, who is in a same-sex relationship. "One was property values, safety, education and a sense of community, but the one that we had to consider that other people don't have to consider is how would our family be perceived?" … 

The city commission and residents who spoke Monday night were all in agreement, supporting the measure.

"It's something that I can't even understand the thought of a no vote," First Ward Commissioner Bill Graham said.
The ordinance was first proposed over a year ago, but city officials hoped the state Legislature would add LGBT protections, which did not happen. Under the new ordinance, the city can fine violators up to $500 or seek an injunction against them in court. 
"Maybe by us passing this along with so many other communities, it will provide our state legislators the go ahead to do the right thing at the state level, where it (the law) would have more teeth," Mayor Amna Seibold told MLive.com. "But this is very basic equal rights for all."
Watch a report from WOOD-TV, AFTER THE JUMP …