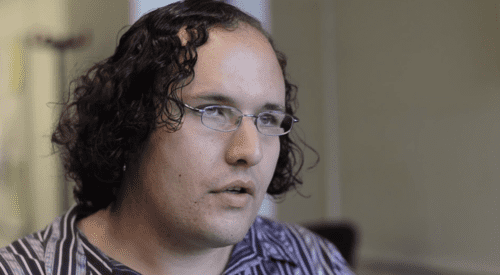 Stacie Laughton, New Hampshire's first openly transgender lawmaker, turned herself in to the police last week for her involvement in a bomb scare that shut down a local hospital. Laughton, who has struggled with bipolarity, admitted to calling in a false tip about a bomb to local officials during a moment of manic impulsivity. According to Laughton, she had gone without her proper medication for some time.
"I have had a mental illness my whole life, and I guess this was my worst break with it," she explained to the New Hampshire Union Leader. "I wasn't trying to hurt anyone, and it was totally out of character for me. I have put a lot behind me, and I never thought I would do this in a million years."
Following a brief stay in a mental health and addiction facility Laughton is expected to be charged with a felony for calling in the bomb threat. Laughton had her first major run in with the law some time ago before she transitioned or became part of the New Hampshire legislature. Barry Laughton, as she was then known, was convicted for attempting to commit identity theft. That run-in with the law would ultimately cost Laughton her hard-won position within New Hampshire's House of Representatives in 2012 as she had not paid all of the necessary fines associated with her conviction.
"I never thought I would see the inside of a police station again," Laughton explained. "I am extremely remorseful. I have been crying frequently, and I wish I had never done it."