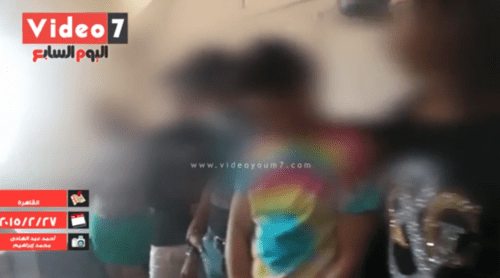 Seven people accused of organizing a "network for practicing debauchery" were arrested late last week as a part of a coordinated effort by the Egyptian police authorities to crack down on LGBT activity in Cairo, the nation's capitol.
Speaking to popular Egyptian tabloid Al-Youm el-Saba head of Cairo's Morality Police Major General Magdy Moussa said that the people taken into custody were thought to have been meeting other men in a private gathering to have sex. Using false profiles on gay dating websites, Moussa explained, Cairo police targeted these people and gleaned information that led them to a nightclub where they promptly made their arrests.
In many ways these arrests echo the Egyptian police's recent televised harassment of gay men caught patronizing a bathhouse located in Cairo. Though the 26 men who were arrested after the bathhouse raid have since been acquitted, their detainment and that of these seven men reflect a broader atmosphere of persecution that is plaguing queer Egyptians.
Though social networks like Grindr have urged caution amongst their users, police forces in countries like Egypt with active campaigns against LGBT people are becoming increasingly savvy and using those same platforms to ensnare gays looking to meet inconspicuously.
More distressing, as J. Lester Feder points out for BuzzFeed, is the seeming coordination between the Egyptian police and the local media. By leaking hyperbolic accounts of the circumstances leading up to arrests, the police feed into the country's already hostile climate in regards to queer people. Interestingly enough, however, there are those within the country that are interpreting President Abdel Fattah al-Sisi's crackdown on gays as a gross overextension of power.
"Some of us hoped the acquittal of victims in Mona Iraqi's bathhouse raid would resonate longer than a few days or weeks; maybe prosecutors and police, humiliated by the implosion of a showpiece case, would back off from their pursuit of illusory 'perversion,'" wrote Scott Long, director of the Human Rights Watch's LGBT division. "But that would be unlike this government. General Sisi, dizzy with his own powers, takes each failure as an opportunity to fail better."
Watch Al-Youm el-Saba's coverage of the arrests AFTER THE JUMP…