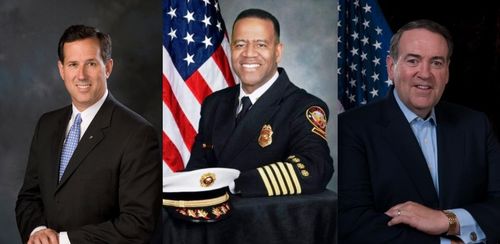 For the second time in four months, the Family Research Council will host an anti-gay hatefest at a Houston megachurch next week. 
Back in November, FRC staged an "I Stand Sunday" rally in response to the city of Houston's decision to subpoena the sermons of pastors as part of its defense of an Equal Rights Ordinance.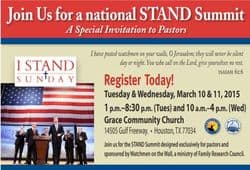 Next week's two-day event, the "National Stand Summit," reportedly is designed exclusively for pastors and will be held at the same venue, Grace Community Church. Speakers at the National Stand Summit will include GOP presidential candidates Rick Santorum and Mike Huckabee, reality TV star Josh Duggar, Fox News commentator Todd Starnes, FRC President Tony Perkins, FRC radio host Craig James and fired Atlanta Fire Chief Kelvin Cochran, among others.  
The event is being promoted by the US Pastor Council, which led opposition to Equal Rights Ordinances in Houston and Plano. In both cases, the cities rejected the Pastor Council's petitions seeking to overturn the ordinances. In Houston, the Pastor Council filed suit, and that case is pending.