GET YOUR 'GAYME' ON HERE
Hotel Gaythering may be the most unapologetically gay new establishment we've been to in many, many years and has been embraced on South Beach as a local watering hole with a busy bar schedule, a full-service hotel, and a pint-sized self spa for anyone to use – just sign up for a membership at the front desk.
With a decor that takes the descriptors 'quirky' and 'eclectic' to their extremes and a name that can only be described as very, very gay, the venue nurtures a sense of community.
The bar picks up much earlier than other gay spots on the beach and on temperate nights the crowd often spills out on to the hotel's front lawn. On Friday nights is a special party called 'Bears & Hares' for 'Bears & Hares, Otters & Wolves, Pigs and even the Beavers.'
If the bar is too packed there is an adjoining library/game room filled with retro games like Connect Four, Operation, Rock'em Sock'em Robots, and various board games laid out on long tables at which to play them. There is a trivia "gayme" night on Wednesdays.
There is even a weekly meeting for seniors from 3-5 on Mondays (the Silver Circles Club) which one of our readers describes as "energized and lively…not a bunch of old fogies."
In a world where specifically gay venues are on the endangered species list, it's refreshing to see a fearless approach to catering to a homo-clientele.
Next stop, 11 Places to Find Gay Nightlife in Miami Right Now…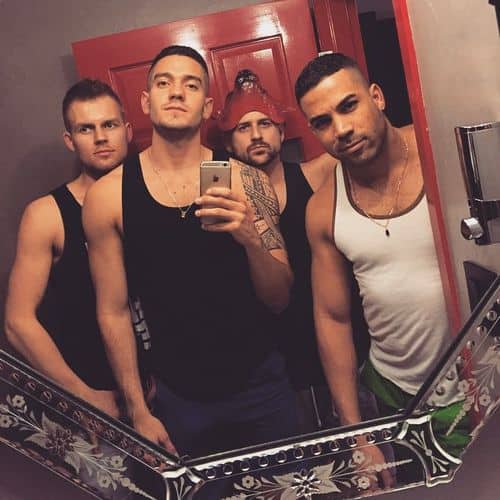 (gaythering – instagram)
Jump ahead to RESTAURANTS | COCKTAILS | HOTELS | NIGHTLIFE | BEACHES | DAY TRIPS | ART | FITNESS
If you have an exciting Miami travel tip to share with us, please email us at travel-at-www.towleroad.com and we'll check it out and consider adding it to this guide. Help us make it better!