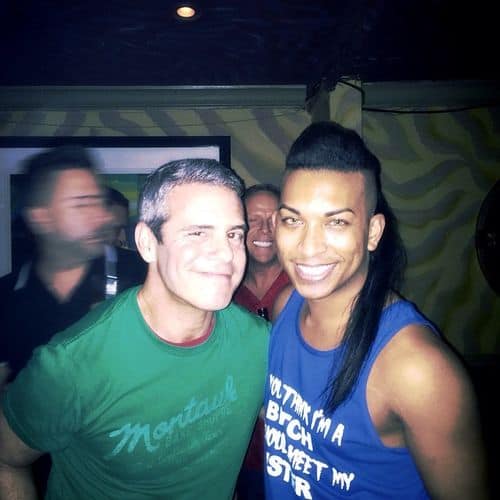 (You never know who you might run into at Twist – instagram)
WE LOVE THE NIGHTLIFE
As far as gay clubs on South Beach go, there are two classics left in the game — Twist and Score.
Twist, which has been around since 1993, is the longest-running gay club in South Beach and is a habitrail of rooms, stairways, various dance floors, seven different bars, and a stripper lounge. Generally packed late night in season.
Score moved from its old location on Lincoln Road to a location on Washington Ave. and has been around for more than 15 years. It has got a huge dance floor. If you knew Snatch, Lux, or Shock over the years, that is where Score is today. Score's upstairs dance floor is the old Liquid.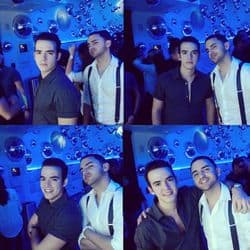 Also recommended are House (midtown Miami), which is generally straight but gay/alternative on Saturday nights (reader tip: it'll help getting in if you buy a bottle – or know someone with a 'key'!). (image instagram)
Other alternatives suggested by readers are Club Azucar at 2301 SW 32nd Ave in Miami proper. Longtime club promoter Edison Farrow throws events and shows at The Cabaret South Beach. Check his page here.
For the ladies, check out iCandee events.
For people looking for a more mixed crowd, try the large assortment of bars in Wynwood such as Gramps and Wood Tavern. Lagniappe and the Broken Shaker (South Beach at the Freehand) are also recommended by one reader, who says: "They aren't oriented completely toward gay people. However, I have been hit on by guys at both."
Finally, for those of you who are interested in a middle of nowhere nude stripper bar in an industrial warehouse area, you might check out Floppy Rooster.
Mainstream straight/mixed clubs worth checking out on South Beach include LIV Miami at the Fontainebleau Hotel, Basement Miami at The Edition which is Studio 54-inspired. and The Rec Room, downstairs at the Gale South Beach Hotel.
Finally, for those of you who seek a traditional piano bar vibe, head to Magnum Lounge on NE 79th Street off Biscayne Boulevard.
Next stop, 3 Beaches to Visit in Miami Right Now…
Jump ahead to RESTAURANTS | COCKTAILS | HOTELS | NIGHTLIFE | BEACHES | DAY TRIPS | ART | FITNESS
If you have an exciting Miami travel tip to share with us, please email us at travel-at-www.towleroad.com and we'll check it out and consider adding it to this guide. Help us make it better!