House Bill 2508 and Senate Bill 487, two pieces of West Virginian legislation that would have codified and sanctioned widespread discrimination against the state's LGBT population, have been defeated. Neither of the bills made it to their respective bodies' voting floors before West Virginia's legislative session ended this past weekend, effectively cutting the discriminatory laws off at the knees.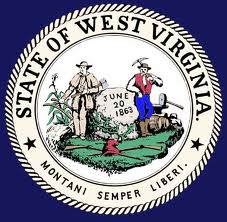 "Fairness and equality have prevailed in West Virginia," said Marty Rouse, National Field Director to the Human Rights Campaign. "These bills were assaults on liberty and justice, and without the work of Fairness West Virginia, HRC members, and allies in the state, they could have very well been passed into law."
H.B. 2508 followed in the recent trend of conservative House bills designed to circumvent laws protecting LGBT people from workplace, housing, and employment discrimination. Similarly S.B. 487 would have empowered West Virginian government officials to claim religious exemptions in those instances where they were required to render services for LGBT people like issuing marriage licenses.
In many ways the bills worked to support the vision laid out in H.B. 2881, a defeated bill that–had it passed–would have rolled back any and all protections for queer people under the pretense of improving intrastate commerce.
"As evidenced by the overwhelming public opposition to discriminatory legislation, it's clear that West Virginia is no place for intolerance and hate," explained Andrew Schneider, Fairness West Virginia executive director. "We look forward to continue working with our allies in the WV Legislature to ensure that West Virginia is a more inclusive and attractive place to call home."