Will Ferrell and Kevin Hart comedy Get Hard raises eyebrows over its gay, racial jokes.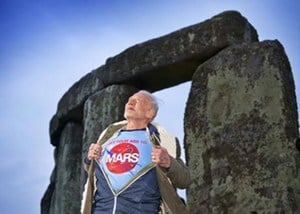 Buzz Aldrin shows his support for a mission to Mars.

Could we finally be getting a flying car?
Emma Roberts teases you with Ryan Murphy's latest TV foray, Scream Queens.

Who will be the lawyer who argues in front of the Supreme Court on its upcoming (and landmark any way you look at it) same-sex marriage case?

The European Parliament declared gay marriage and gay adoption universal human rights last week: "On Thursday, the European Parliament voted to approve its "Annual Report on Human Rights and Democracy in the World 2013 and the European Union's policy on the matter," which declares both same-sex marriage and abortion to be fundamental human rights.  The Parliament, which enjoys freedom from voter accountability, continues its legislative activism, pushing member states toward more liberal positions on virtually every social issue, and slinging loose language such as "homophobia."

San Francisco police officer convicted of corruption found to have had racist and homophobic email exchanges with other members of the SFPD.

What do you see when you look at this jacket?

Emma Thompson will play Mrs. Potts in live-action adaptation of Beauty and the Beast.

Wes Bentley is the latest to join the cast of American Horror Story: Hotel.

A brief history of St. Patrick's Day for those wanting a refresher course.

University of Alabama loses $15 million donation over refusal to support same-sex marriage.

Ellen talks about whether she wants kids: "I think I would. But that's not enough to have kids. I love kids. But that's such a big commitment. And it seems long-term. It seems like a commitment that you have to stick with. And I just don't know if I can — it's too risky. Like, what if I don't like the kid? [laughs] What if it turns out that it's not as cute as I wanted or as talented? I'm gonna compare it to all these kids that I have on this show that are so smart and so funny. And I'm like, 'You are nowhere near these kids I had on today.'"

The Duke and Duchess of Cambridge celebrate St. Patrick's Day.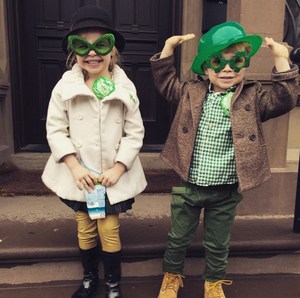 As do Neil Patrick Harris' and David Burtka's twins. 

Dolce & Gabbana have managed to anger feminists too.

Catholic LGBT group New Ways Ministry is going to give Pope Francis a report card on LGBT issues.

Luke Evans goes for a sweaty, shirtless hike in the Hollywood Hills.

Advocate op-ed: "Ignoring Trans Suicide Is Not 'Responsible Reporting.'" Greta Martela writes, "Industry standards discourage journalists from reporting details on suicide, but silencing the final words of trans people is more likely to contribute to erasure than contagion."

Starting in the fall, Apple will reportedly launch TV streaming service including around 25 channels.

James Bond is back with a first teaser poster for Spectre.

Calvin Harris continues to take his clothes off.