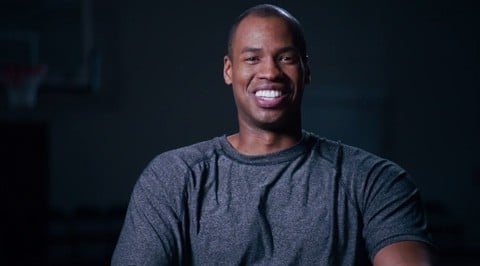 Out former NBA player Jason Collins has signed with Yahoo Sports as an NBA and NCAA analyst, Outsports reports.
Said Yahoo in a statement:
At Yahoo Sports, we're always look to guide our readers to the best, most relevant, original content we can. And today I'm happy to welcome the latest addition to our lineup, former NBA player Jason Collins. Jason will provide original video programming for the Yahoo Sports studio including basketball analysis for both the upcoming men's NCAA basketball tournament and the NBA.
Collins will debut on Yahoo Sports "Tourney Bracket Live" show March 15.