Via NYT: "Fearing that Republicans will ultimately nominate an establishment presidential candidate like Jeb Bush, leaders of the nation's Christian right have mounted an ambitious effort to coalesce their support behind a single social-conservative contender months before the first primary votes are cast."

 Vivica A. Fox joins the cast of Independence Day 2.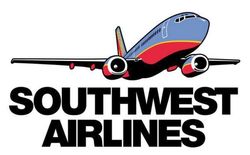 Southwest Airlines isn't joining its air buddies in signing an amicus brief with the Supreme Court supporting marriage equality.

 Pope Francis will visit the White House on September 23 and "discuss a broad range of issues, including poverty, the environment, religious freedom and immigration."

 Nancy Pelosi turns 75 today. 

 Microsoft's UK CMO doesn't understand why Ben & Jerry's would speak out on gay marriage. "Do you think ice-cream has got an interesting voice in gay marriage? I find that a bit of a struggle. I don't understand why Ben & Jerry's have gone there…I wouldn't make a different decision about my ice-cream based on my beliefs."

 What we know about Andreas Lubitz, the co-pilot of Germanwings Flight 9525.

 Saturday Night Live announces April hosts Michael Keaton and Taraji P. Henson. 

 Fact Checker: Ted Cruz's claim that there has been "zero" global warming in 17 years.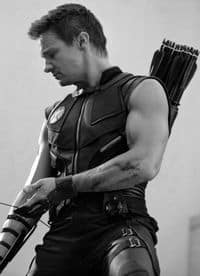 Jeremy Renner's estranged wife is reportedly threatening to expose a bunch of "intimate videos" of the Avengers star.

 Nate Berkus and husband Jeremiah Brent welcome the arrival of their daughter Poppy Brent-Berkus. 

 Introducing the most American playlist ever. 

 Indiana Gov. Mike Pence, who earlier today signed the state's "license to discriminate" bill, has declared a public health emergency for a county battling what is believed to be the worst HIV outbreak in the state's history.

 A ghost story for the Grindr era. 

 Idris Elba eyed for villain role in Star Trek 3. 

 The NFL is working to end all on-field slurs and hateful language…with one notable exception. 

 Jeb Bush positions himself to the right of his brother on reproductive issues. 

 The dream director for each of Madonna's new tracks on Rebel Heart.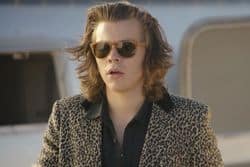 Will Harry Styles be the next member to leave One Direction?

 Google sends reporter a gif instead of a "no comment."

 How Ellen DeGeneres is conquering Hollywood. "There's something about Ellen and her voice that has people genuinely believing she's telling the truth," programming executive vice president at Telepictures, the company that oversees her talk show, David McGuire, told TheWrap. "She has an authenticity about her that comes through."

 Via Scientific American: "NASA Chooses a Boulder as the Next Destination for Its Astronauts"

 It's LGBT Health Awareness Week. Are you covered?