The upcoming sixth season of Downton Abbey will be the last. 

 Buzzfeed's Chris Geidner has a terrific profile of the late John Arthur and his husband Jim Obergefell, the Ohio couple at the center of the Supreme Court's upcoming marriage equality case.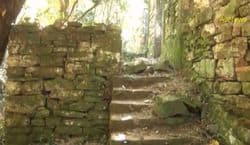 Secret Nazi lair discovered deep in Argentine jungle. 

 Looking star Russell Tovey says he's "more selective" about his gay roles because "it's more personal and it matters more to me."

 Apple co-founder Steve Wozniak thinks Apple is working on a car.

 10 epic trailers for disappointing movies.  

 GLAAD's Ross Murray on the growing acceptance of LGBT individuals in Christian circles. "No matter how the Supreme Court rules, the trend of Christianity increasingly affirming LGBT people, their lives, and their relationships will continue. That will continue to happen because LGBT people and their allies of all faiths will continue to share their lives and accelerate acceptance among their friends and family, leading America to a place of LGBT acceptance."

 Justin Bieber debuts adorable new puppy Ester. 

 Vin Diesel names newborn daughter after his late friend Paul Walker.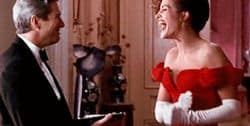 Celebrate the 25th anniversary of Pretty Woman with this supercut of Julia Roberts laughing. 

 Google's executive chairman Erich Schmidt says Google Glass isn't dead. 

 Former executive director of GOProud Jimmy LaSalvia wasn't happy with Ted Cruz's announcement today. 

 POLITICO looks at the rise in anti-LGBT violence in Russia. "In a country that increasingly punishes the "other" and where violence against select groups and individuals is often tolerated—and even encouraged—by the state, there's become no greater target than being LGBT. A community that was just beginning to organize found itself under assault, the target of a deep-seated Russian homophobia that had now been embedded in law."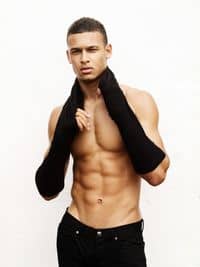 Male model Monday: Brandon Lewis.

 Gay Men's Health Crisis honors Larry Kramer tonight. 

 Tennis legend Martina Navratilova "can't believe" no male pro tennis players have come out as gay.

 Matthew Ogston reflects on the life and death of Nazim Mahmood, his former boyfriend who jumped to his death last July in reaction to his conservative, Muslim mother telling him to "seek a cure" for his newly disclosed homosexuality.

 Miley Cyrus parties in Vegas sans boyfriend Patrick Schwarzenegger. 

 A lot of pundits really, really want Elizabeth Warren to run in 2016. 

 Former Rep. Barney Frank calls Frank Bruni's review of his new book "bizarre" after the NYT columnist called Frank out for not detailing his sex life.

 Supreme Court lets Wisconsin's voter ID law stand.