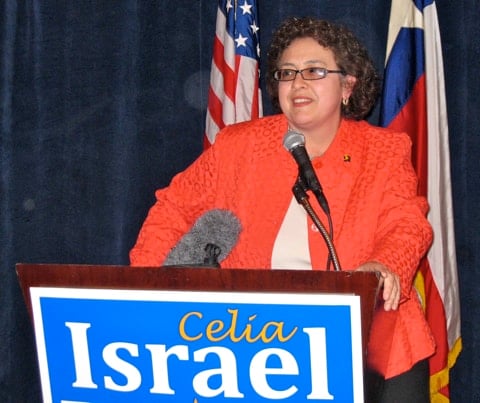 Out lesbian state Rep. Celia Israel says she was "infuriated" when the Texas GOP added a plank endorsing "ex-gay therapy" to its platform last year. 
On Friday, Israel responded by introducing a bill that would ban the so-called therapy for minors. The bill is going nowhere in the right-wing Texas Legislature, but Israel said it's an important symbolic response to the Republican Party's anti-gay hatred — which has been further evidenced by more than 15 anti-LGBT bills filed in the current session. 
The Texas Observer reports: 
"I don't think that they recognize how hurtful these kinds of things can be," Israel said. "To suggest that some young kid that happens to be gay is less than normal is very hurtful and harmful and dangerous, and I think I put myself back in those years when I was first discovering who I was. … I felt strongly about introducing a bill that was a counter to that, to say, 'We don't need fixing. We just need your love.'"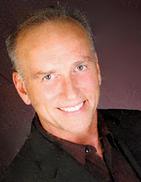 David Pickup, a licensed counselor who practices "ex-gay therapy" in Dallas — where he put up a billboard recently — said this of the proposed ban:  
"It results in further abuse of children because it doesn't let them become who they actually are," Pickup said. "It also takes away any possibility at all of children who are sexually abused by same-sex pedophiles from getting any help whatsoever to reduce or eliminate homosexual feelings that are caused by that."
Thus far, only California, New Jersey and Washington, D.C., have banned "ex-gay therapy" for minors, but several other states are considering it. Equality Texas, the National Center for Lesbian Rights and the Human Rights Campaign issued a joint release applauding Israel's bill:   
"Time and again we see the psychological wreckage from so-called conversion therapy and it has to stop," said Chuck Smith, executive director of Equality Texas. "Even onetime champions of this dangerous technique have changed their minds as the evidence piles up that such 'therapy' doesn't work and, worse, is dangerous.  Rep. Israel's leadership here is welcome and puts the wellbeing of children first." … 

"No child should be subjected to this extremely harmful and discredited so-called therapy," said HRC National Field Director Marty Rouse. "These harmful practices are based on the false claim that being LGBT is a mental illness that should be cured, using fear and shame to tell young people that the only way to find love or acceptance is to change the very nature of who they are. Psychological abuse has no place in therapy, no matter the intention."

"Today, more than ever, it is clear that LGBT youth and their families need accurate information about the dangers of these unscientific and unethical practices, and this bill is a powerful educational tool. For the first time in history, laws like this are shining a light on an issue that has remained in the shadows for too long," said National Center for Lesbian Rights Staff Attorney and #BornPerfect Campaign Coordinator Samantha Ames.