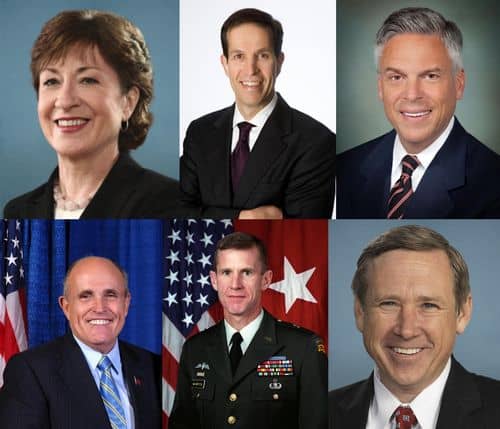 Over 300 veteran Republican politicians and operatives have signed a friend of the court brief at the Supreme Court in support of same-sex marriage. The amicus brief, organized by openly gay former Republican National Committee Chairman Ken Mehlman, arrives ahead of the oral arguments before the Supreme Court in four same-sex marriage cases scheduled for April 28. 
TIME reports:
Among the signatories are 23 current and former Republicans members of the House of Representatives and Senate and seven current and former Governors. Sens. Susan Collins and Mark Kirk have signed onto the brief, as has Massachusetts Gov. Charlie Baker and former Utah Gov. Jon Huntsman. Other notables include former New York City Mayor Rudy Giuliani, retired Gen. Stanley McChrystal and billionaire GOP mega-donor David Koch.
The 2013 brief included 131 signatures, featured many former top aides to Republican presidential nominee Mitt Romney, including his general counsel and two senior advisors. The list has now grown to 303 signatories.
In an interview with TIME, Mehlman pointed to the growing national consensus and within the GOP on the issue. "There's been an increase since the last time in public support for marriage equality across all ideological, racial, and political groups," he said.
Read the full brief and list of signers, AFTER THE JUMP…