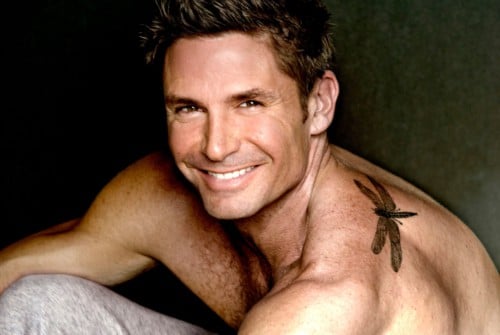 Dirk Shafer, a Playgirl 'Man of the Year' in 1992 who later came out of the closet and wrote, directed, and produced the mockumentary Man of the Year which looked back at his experience, has died, according to Richard Ayoub at Rumorfix:
The actor/model, who gained famed as 1992′s Playgirl's Man of the Year, was found dead in a vehicle a few blocks from his home Thursday. An autopsy is pending, but it's believed he may have had a heart attack.
Law enforcement officials confirmed Shafer's death.
Shafer has been working as a fitness and pilates trainer since 2008. He returned to Playgirl for a 20th anniversary photo spread in 2012. He was 52.
Our thoughts go out to his friends and family.