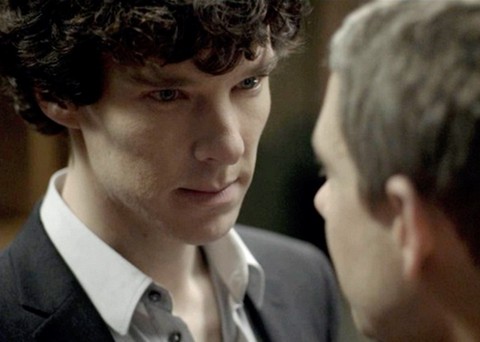 If you've ever perused the internet looking for information about BBC One's Sherlock, then chances are you've happened upon the Sherlock fandom and its penchant for slash. Slash, for the uninitiated, is a particular genre of fan fiction and media dedicated to same sex pairings within established canons. Sherlock (along with Teen Wolf, Transformers, and Supernatural) has a particularly vibrant slash fandom that insists that there's true love and romance between Sherlock Holmes (Benedict Cumberbatch) and John Watson (Martin Freeman.)
According to Sherlock co-creator and writer Steven Moffat, though, Sherlock's definitely not gay. Or straight, for that matter. If anything, Moffat explained to Entertainment Weekly, he's asexual, though even that might be a bit too carnal a description.
"It's a funny thing when a character for over 100 years has been saying, 'I don't do that at all.' He's been saying it over 100 years," Moffat insisted. "He's not interested in [sex].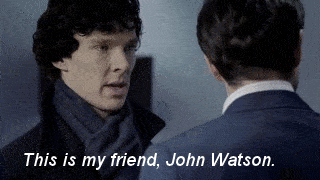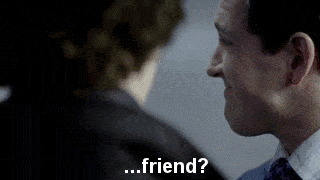 "He's willfully staying away from that to keep his brain pure—a Victorian belief, that. But everyone wants to believe he's gay. He's not gay. He's not straight. And Doctor Watson is very clear that he prefers women. People want to fantasize about it. It's fine. But it's not in the show."
Watching the show, it's not hard to see why fans see a true love that's never been technically substantiated. Holmes and Watson have the kind of chemistry that really only develops between two middle-aged men who've lived in a cozy flat with one another, solved mysteries, and saved each other's lives multiple times. Sherlock's infused with a kind of core homoromanticism that resembles queerbaiting in one of its softer forms. The show's writers know what they're doing, and fans are more than happy to play along.
In truth, the (non-romantic) relationship between Watson and Holmes is one of the more interesting depictions of queer intimacy on television right now. After all–it's not like they have to get physical if the feelings are clearly there, right?