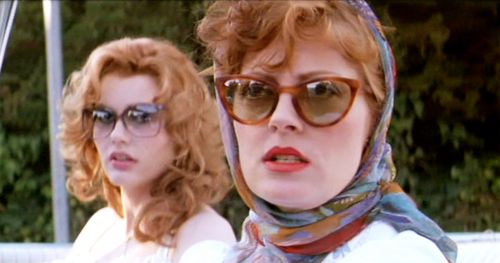 A Catholic high school teacher is facing some star studded backlash for an anti-gay Facebook post in which she ranted that the gay "agenda" seeks to "reengineer western civ into a slow extinction."
Patricia Jannuzzi, a theology teacher at Immaculata High School in Somerville, posted a response to a news article about Dan Savage's open letter to Ben Carson inviting the neurosurgeon nut to "suck my d–k" after the 2016 GOP hopeful asserted that homosexuality was a choice. That post has since been deleted, but was screencapped by Real Housewives of New Jersey cast member and Immaculata alumnus Greg Bennett.
This nightmare dumpster human taught me in high school, and still teaches there. Keep it classy, Immaculata pic.twitter.com/CD9m6WlwOP

— Greg Bennett (@GreggyBennett) March 9, 2015
NJ Advance Media reports:
Another alumnus, Scott Lyons, who is gay and had Januzzi as a teacher, shared a letter on Facebook he sent to her after reading one of her posts. He said in the letter that he remembers Januzzi's classes to be "focused on love and acceptance" but that he is "offended and disappointed" by her recent posts.
"While I respect the fact that people have different opinions on the matter what I can tell you from my heart is that I urge you to be careful with your words and the messaging you are putting out there," he wrote.
Lyons is the nephew of Sarandon, who shared the post to her 3,000 followers.
MyCentralJersey.com
adds
:
Immaculata principal Jean Kline on Wednesday distanced her school from Jannuzzi's comments and said that "through an investigation, we have determined that the information posted on this social media page has not been reflected in the curriculum content of the classes she teaches."
In her statement, which Kline shared with MyCentralJersey.com Thursday morning, the administator says the school "takes this situation very seriously."
"We are dedicated to creating a school environment that promotes mutual respect and provides a challenging academic program, rooted in the Gospel message of Jesus Christ."