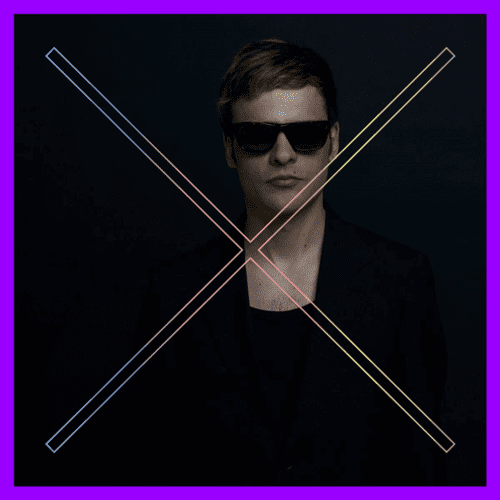 BY OCCUPY THE DISCO / TAD HAES
Alixander III feat. Kim E & Gingy: '(She's So) Young'
Although the acclaimed house quartet Azari & III is no longer (sad face), one of the masterminds behind the Toronto group is still going on strong. Alixander III is now an active member of the edgy Berliner house label Toy Tonics. His most recent release, '(She's So) Young,' in collaboration with vocalists Kim E. and Gingy, is fresh, dark and somewhat soulful, with just the right touch of weird.  
More New Music AFTER THE JUMP…
Brooklyn-based Nita Aviance, of The Carry Nation fame, has a brand new venture with fellow NYC producer Adam Joseph. The duo, both individually fixtures in NYC's gay nightlife, goes by Brooklyn Is Burning and their second single is 'Percolatin,' which borrows a few snips of Mary J. Blige's vocals on 'Family Affair' and lays it all over a raw and strong house base. The release also comes with a polished acid remix by Eli Escobar.
Part diner, part record label, The Nite Owl Diner is a Brooklyn restaurant that serves late night greasy treats and releases house records. Their third EP features 4 tracks by Canadian producer Nautiluss and 'Fly High' is my pick. The claps and uplifting synths work very well together and the overall production is just top notch.
Another Brooklyn LGBT fixture, Kim Ann Foxman, started her own label, Firehouse, with the second release scheduled to come out next week, titled 'Open The House.' So far, only a remix by Eli Escobar is available to stream, but it already sounds like its shaping up to be a big record.
It seems like it will be a busy year for Norwegian producer Lindstrøm, with a new album lined up for May and a series of singles planned throughout 2015. The first release, 'Home Tonight' features vocals by Grace Hall and comes with Lindstrøm's signature disco treatment. It doesn't come out until April, but we can already enjoy a full stream of it.
THIS SUNDAY: PARADISCO AT LE BAIN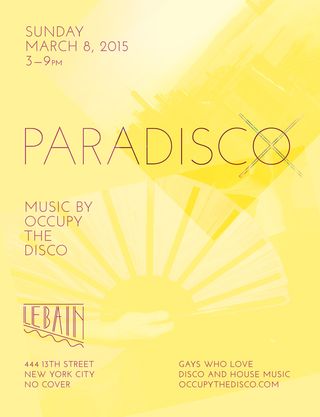 Paradisco, our Sunday afternoon disco tea soiree, returns on March 8th to celebrate daylight savings and the impeding return of spring. We'll be playing bright and sunny disco and daytime house all day. Invite your friends and come early and avoid lines.
Sunday, March 8
3-9pm Le Bain at The Standard, High Line
444 W 13th St New York NY 10014
OCCUPY THE DISCO (OXD) curates and recommends music events to the gay community in NYC—in an effort to move the focus of the nightlife scene beyond the promoter and venue and to the music itself. OXD's goal is to educate, entertain, engage and empower the gay audience to reclaim their ability to question and experience the unknown. The OXD Mirror will serve to showcase tunes that are definitely off-the-beaten-path but rightfully deserve the attention of the gay ear.
Follow us on Spotify!  Subscribe to our 'As Seen on Towleroad Playlist to listen to tracks posted from past weeks. For more information on OXD, check out our website and accompanying blog at www.occupythedisco.com, like us on Facebook, or follow us on Twitter: @OccupyTheDisco.