Spain's interior ministry revealed some disturbing statistics on hate crimes on Tuesday, revealing that 40 percent of bias crimes reported in 2014 targeted gays and lesbians, AFP reports: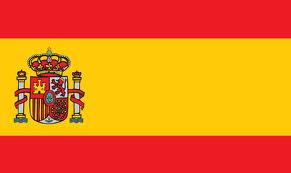 There were a total of 513 hate crimes motivated by sexual orientation or sexual identity reported to police in 2014, a 13.5 percent increase over the previous year, the ministry said in a report. The vast majority of the victims, 72 percent, were women.
Hate crimes motivated by race accounted for 37 percent of last year's tally, while those that targeted disabled people accounted for 15.5 percent. The total number of hate crimes reported last year was 9.6 percent higher than the figure for 2013, the first year Spain collected figures.
The agency attributed the rise to more people feeling comfortable in coming forward, and better record-keeping.