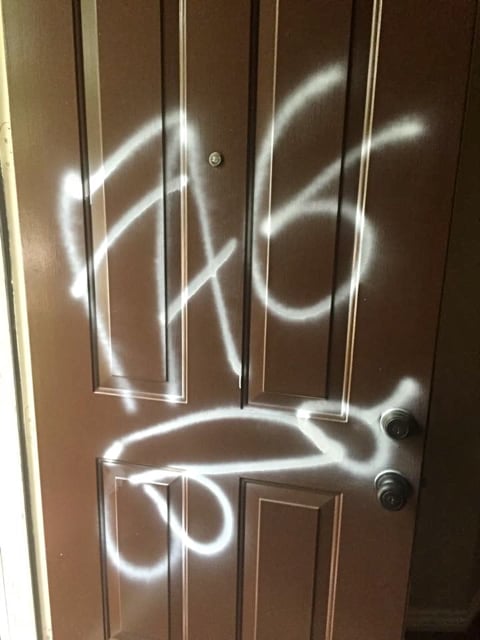 Shown above is the front door of Eric Arthur, a McKinney, Texas, resident who — as you can see — was the victim of an anti-gay hate crime this week.
Arthur, who's openly gay and has lived in McKinney — a conservative distant suburb of Dallas — for the last five years, says he hasn't had any problems until now.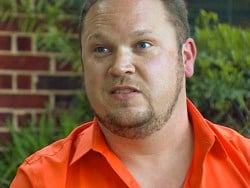 Police believe it was an isolated incident, and there have been no arrests. WFAA-TV reports:
On Tuesday morning a neighbor alerted him to something on his front door.

"Open the door and immediately feel my stomach in my chest," Arthur said. …

"[I'm] vulnerable, scared, confused… I think every emotion I could possibly feel at the time, it was happening," Arthur said.
Arthur's neighbor, who has a gay son, told WFAA: "That is just totally uncalled for… for something so idiotic to take place."
According to WFAA, the hate crime was one of several incidents of vandalism in the neighborhood of late, including "trampled garden lighting, sprinklers, and smashed potted plants in the front yard."
"If they feel it's OK to do that to your property, what's keeping them from taking it a step further?" Arthur said.
In all likelihood this is the work of a mischievous teen. But based on the perpetrator's apparent fascination with male genitalia, we'd suggest their issues may run deeper than prejudice.
Watch WFAA-TV's report, AFTER THE JUMP …(warning:autoplay)